We know it's early, but this is the time of year that party animals and early birds are equally on-the-ball, so we're here to help you plan the most epic New Year's Eve ever. From country star Brett Kissel at the casino to Neon Dreams' Dome party to fam-focused time at The Oval, here are the hottest tickets to help you say thank u, next year.
New Year's Eve w/Neon Dreams, Trapment
Neon Dreams—the EDM three-piece that's probably one of the city's biggest deals right now, thanks very much—hosts this OTT NYE celebration at The Dome featuring casino games, champagne and lots of booty shakin'. more deets
Brett Kissel
Kissel—the kind of country crooner whose Wikipedia page begins with bragging about how he's a fifth-generation Albertan, born and raised on an honest-to-god cattle ranch—lives and breathes honky-tonk music, so he's a fitting choice for country fans to do-si-do the year to a close with. See the rising star play at Casino Nova Scotia. more deets
Codapop NYE 2019 feat. The Legendary Goldblooms
If your ideal New Year's Eve includes some house party vibes, head to Codapop's casual good-time-generator that sees the party-bringing band The Legendary Goldblooms help you cut a rug (and don't forget to BYOB). more deets
New Year's Eve Prohibition Party
It's a fabulously flapper-feeling fete at the Exchange on Hollis, with a 1920s-themed dress code, speakeasy-style bars and a steady stream of swing and jazz music on the dance floor. Bonus perks? A tented patio with DJ Freeze spinning tunes, champagne at midnight, an all-night poutine bar and the option to add dinner to your dancing, too. more deets
New Year's Eve party w/Garrett Mason
The Bearly's favourite—and local blues royalty AND longtime Best of Halifax Readers' Choice Award winner for Best Blues Musician—plays a rare gig with a full band for your dancing pleasure at the house of blues and ribs. more deets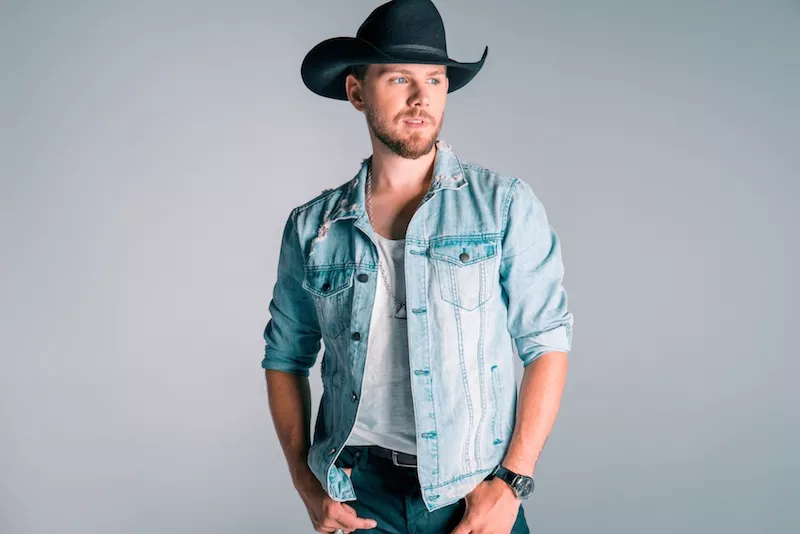 NYE 2019: Said The Whale w/Zaki Ibrahim
This year's edition of the open-air year-ender sees Vancouver indie-rocker Said The Whale lighting up the Grand Parade after a soulful set by Pitchfork fave Zaki Ibrahim. As always, fireworks at midnight cap the whole thing off. more deets
New Year's Eve 2019 w/Pineo & Loeb
Pacifico helps you maximize every last minute of party-fuelled madness in 2018 with an audio/visual countdown of the year's biggest hits, a countdown to the new year, party favours and the sweet ear candy of Saturday night resident DJs Pineo & Loeb. more deets
New Year's Eve at Yuk Yuk's
Laugh your way into the new year as Yuk Yuk's delivers a lineup of comics including local gems Dan Hendricken and Travis Lindsay—and sees charismatic joke-teller Kyle Hickey headlining. A champagne toast and countdown ends the show.  more deets
NYE 2019 Video Dance Party
DJ Bear777 hosts the most stimuli-stuffed dance party you've been to since the Much Video Dances of your high school years—but makes it more luxe (and more grown-up) with a champagne toast and a Halifax Drag Kings performance. It all goes down at Menz. more deets
NYE at The Oval
An option for the early birds—or  those celebrating with little ones—sees New Year's marked with free skating and hot chocolate at the Emera Oval. Fireworks at 7pm and midnight round out the fun. more deets
New Year's Eve with The Mellotones
The dose of funk, soul and rare grooves you need to moonwalk into 2019 to, the legendary party-bringing Mellotones helm an epic NYE bash at the Cunard Centre. 
more deets
New Year's Eve Celebracion
Antojo knows the best part of the holidays is the eating, so the tacos-and-tequila focused spot delivers a high-end buffet featuring Mexican specialties like tacos al pastor, chicken mole and more for New Year's Eve. A welcome drink, midnight toast and "fiesta with DJ" rounds out the fun. 
more deets