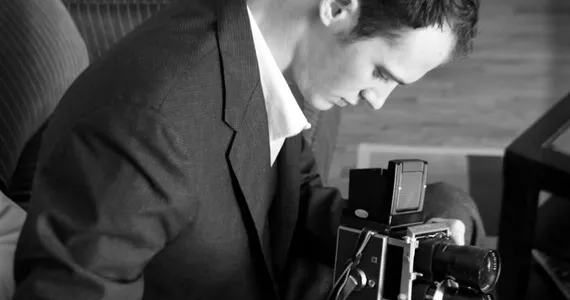 One hundred songs in as many days, singer/songwriter Michael Redden's charity-driven Marathon of Note is an endurance run of the musical kind.
The 24-year-old from Hubbards, along with his manager Tracy Beck, wanted to get his music to the people while doing some good for his community at the same time. Only days away from the halfway mark, their marathon has now flourished into an obsession.
"This whole project is going to be something to look back at when I'm older and be proud of a summer well spent," says Redden.
And so far, so good. Going to bat for the Children's Wish Foundation and the Nova Scotia Cancer Society Redden has been well received, gigging at malls, grocery stores and bars, all the while gaining local and national news coverage for his efforts.
"Getting national coverage right off the top was a pleasant surprise. It obviously helped us get our name out there," says Beck. "It will be great to celebrate the halfway point in style."
Forty percent of profits go directly to the charities while the rest helps maintain the website and fund Redden's live shows and events.
"It's always important to help people, but I think it's important to come up with new ways of getting people excited about music, too," says Redden, realizing that the record industry is in a state of flux and the days of buying new music in CD format are numbered.
Local visual artists like Nova Scotia College of Art and Design student Caroline Anderson have signed up and created works inspired by Redden's tunes to support the cause.
"Mike is amazing; he has the most wonderful voice. I think it's really, really great what they're doing," says Anderson, whose work will be auctioned at the 50th day celebrations.
"The artwork is so great because it adds a physical element to the music that has been lost since the days of LPs," says Beck.