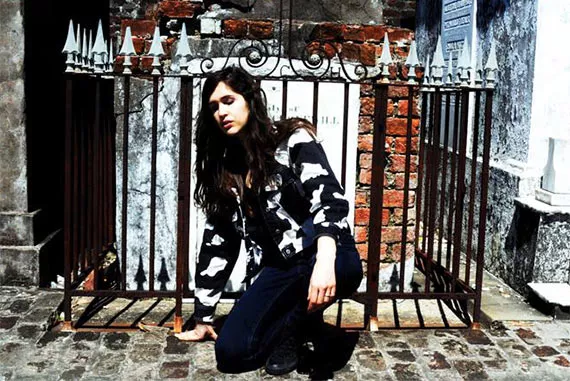 "I find inspiration in my everyday life," says Montreal composer, poet and synth-artist Marie Davidson. "I often take notes of thoughts I've had or things that people say to me. If you come close to me, you might end up in a song."
Since the release of her debut LP Perte d'identité in 2014, Davidson has become one of Quebec's most challenging and emotion-provoking synth artists, with cinematic tracks that create brooding, dark atmospheres, illuminated by her whispery spoken word in both French and English. Her albums are often compared to '80s-inspired film soundtracks, which has encountered a renaissance with Quebec duo Le Matos and many European artists.
Her use of hardware electronics and sequencers, as well as modern instruments like the Electribe 2, she says, "might remind some of the electronic music of the '80s. I definitely like some movies from the '80s. Possession is one of my favourite films, it had a huge impact on me. The story, the actors, the vibe of this film is very strong, the soundtrack is amazing."
For her first Halifax performance at OBEY Friday night, Davidson says "I'll be playing a dancefloor oriented set, although it will still be strange music, as you can hear on my recordings." This may be your one chance to see her upbeat set; her new album Adieux au Dancefloor (Goodbye to the Dancefloor) will be out this fall.