Married 2 America
Rated NR 128 min. 2012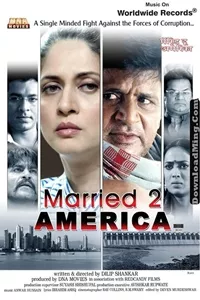 Looking into the causes of a dam burst, NRI architect cum engineer Ravi Malhotra goes missing in Bihar. His anxious wife, Anjali travels to India in search of her husband but her quest is fraught with danger.
Film Credits
Director: Dilip Shankar
Cast: Jackie Shroff, Archana Joglekar and Shwera Tiwari
Show Times
Sorry there are no upcoming showtimes for Married 2 America
xxx - Deprecated in favor of GTM, above.