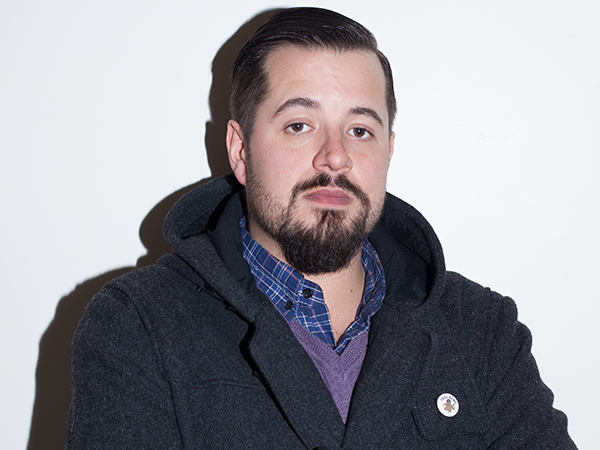 Sometimes, when you're talking about addictions recovery, you hear of the need to do a 180 degree turn to change one's life. In my case, it was a deeply-rooted 360 spin.
I was born in Halifax and spent the majority of my childhood and teens there. I graduated from St. Patrick's High School in 2001.
Binge drinking had been a cultural norm in my life. I remember attending high school dances with a little cup of peanut butter on hand—I suppose I brought it to hide the lemon gin on my breath.
I wore my Nova Scotian heritage proudly on my sleeve when I ultimately settled in Vancouver, entertaining audiences for years as hip-hop vocalist, Fatt Matt. I spoke high praise of donair, Oland's beer, our illustrious array of seafood and many self-defined Scotian legacies.
I never really stopped making music, but I also didn't stop working. I had earned the title of vice president of operations for a successful multi-faceted business group in Vancouver. We were trendsetters on paper and in practice. However, there was another thing I didn't stop: Consumption.
And by this point, it was not just alcohol. Other substances had been factored in to the equation. This resulted in a very frantic and high-paced lifestyle that was not sustainable in any way. Then the gas ran out.
In June 2014, I suffered a mental health breakdown and was forced into a medical leave of absence from my job. Though I was mindful of my consumption, I was facing a few diagnosed conditions and a new pharmaceutical routine and I found comfort in pharmaceutical opioids that were readily available on virtually every corner of Vancouver's downtown eastside.
I got my career back on track but by that point, I had become what some might call a "functioning user." While balancing my job and my growing dependence, I started a new relationship with a woman who shared a similar affinity for the same coping mechanisms. A very blurry, whirlwind of time ensued—I was laid off from my job with a very generous severance and my relationship dissolved.
In the fall of 2016 I started using street drugs. I was aware and weary of the counterfeit pharmaceuticals that were circulating, and my dwindling budget led me to heroin. Or so I thought. I was smoking Fentanyl. The exact thing I was trying to avoid by staying away from fake pills.
I entered detox for the first time in January 2017. After completing a few months of live-in rehab at the wonderful Sunshine Coast Health Centre I left with a plan. A plan that didn't include any relapses nor a relocation to Prince Edward Island, but here I am, living a few hours from my hometown of Halifax. I had to leave Vancouver.
When I say dignity saves lives, it comes from a place of compassionate care and harm reduction. Show someone they have a reason to love themselves. For me, it took purpose, focus and a whole lot of strong self-support pillars.
And the whole 360 degree thing: to me it means developing a strong self-care agenda, daily reflection and a strong support network. It's meant rediscovering my artistic side, in which I get to thank my hometown for its support—my labelmates, friends, support group, DJ Moves, Tachichi, Ghettosocks, Lxvndr, Black Buffalo Records and others.
I don't like to play the numbers game, but it's been two-and-a-half years since I last used illicit Fentanyl. It's been a year since I took my last maintenance dose of Suboxone. It can be done. Believe in yourself, and make sure you extend the same courtesy to every person you encounter. a