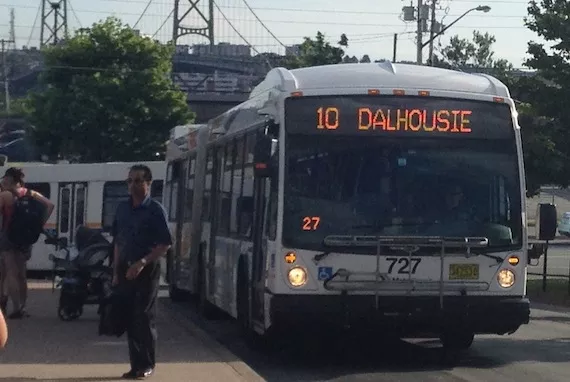 Bus riders and drivers alike were left scratching their heads last weekend over business-as-usual bus service. Metro Transit scheduled its normal skimpy Sunday service for Canada Day, without adding any additional buses to bring people to the waterfront festivities, but then had normal weekday service for Monday, July 2, even though most people had the day off work.
During a typical workday, dozens of rush hour buses cram into the terminals every 15 minutes, but are still standing room only. Monday, however, the same number of buses ran, but they were nearly completely empty.
"The scheduling and, by extension, the work for the operators was picked before it became clear that most stores, etc. would remain open on Sunday and close on Monday," says city spokesperson Shaune MacKinlay, by way of explanation.
But that's a remarkable claim, seeing how most Metro Transit managers and supervisors themselves—including, presumably, the route schedulers—had a Monday holiday.
And the lack of additional service on Canada Day?
"Metro Transit does not provide extra scheduled services on holidays for civic events, but Transit does provide as many buses on existing routes as possible to manage ridership," says MacKinlay. "Extra service is usually only planned for large scale, significant special events that are in targeted areas and are based on projected ridership figures—i.e. tall ships. Extra  bus service is not scheduled for civic events like the parade of lights or the tree lighting although the ferry typically runs extra trips for these.
"Looking back," notes MacKinlay, "with all of the information that is available now the only different approach that would have been made was to have discussed with the union the potential of the reduction of service on Monday to reflect holiday service."