Hot damn, the entrepreneurial juices were flowing in Halifax this year. The proof of burgeoning business is in the numbers— the openings of new, exciting and expanded local shops and restaurants triples the number of sad departures and unfortunate closings. And what a relief, goodbyes are the worst. (Sniff Cafe Karachi, sniff sniff Video Difference.) Because of the 116 openings—and 38 closings—we didn't have room to include all of the new locations and renovations that happened in 2016, but they've helped keep our streetscapes ever-evolving, too. Well done, town! If we've missed anything major (or about 100 vape shops) let us know in the comments.
Special thanks to informant extraordinaire, @HalifaxReTales
BEDFORD/ SACKVILLE

Lenny Mullins
Backoos Korean To Go
OPENED
Backoos Korean To Go 188 Bedford Highway
Bedford Basin Farmers' Market 397 Bedford Highway
The Butcher's Block 540 Southgate Drive
Board Room Game Cafe 936 Bedford Highway
Cortado Tasting Room 50 Gary Martin Drive
Edible Matters Pub 1325 Hammonds Plains
Hammock by Thornbloom 1595 Bedford Highway
Jumping Bean 936 Bedford Highway
Mary Jane's 73 Sackville Drive
Patty Cakes 131 Sackville Drive
Sushi Nami Royale 827 Bedford Highway
Sweet Beans Boutique 27 Dellridge Lane
Tasty Source 264 Bedford Highway
Tazah Pizza 540 Southgate Drive
The Wedding Venue Cafe 592 Bedford Highway
Wong's Wok 811 Bedford Highway
CLOSED Cherry Berry 81 Peakview Way
House of Mei Mei 264 Bedford Highway
Nu Cafe 799 Sackville Drive
Suga Rush Candy Store 619 Sackville Drive
Son Vida Social House 540 Southgate Drive
Video Difference 1239 Bedford Highway
World Tea House 1595 Bedford Highway
Yeh! Frozen Yogurt 800 Sackville Drive
QUINPOOL/ WEST END/CLAYTON PARK/ FAIRVIEW/ SPRYFIELD
Jessica Judge
Spryfield Farmers' Market
OPENED
Acadian Fish and Chips 16 Dentith Road
The Anchor 3626 Dutch Village Road
Chameleon Cafe 7071 Bayers Road
Dhaba Sweet & Spice Shoppe 8 Oland Crescent
Dilly Dally Cafe 6100 Quinpool Road
East Coast Bakery 6257 Quinpool Road
Golden Fortune 189 Herring Cove Road
Halifax Buy & Sell 70 Lacewood Drive
Halifax VR Room 2863 Oxford Street
Lucky Penny Coffee 6440 Quinpool Road
On The Mat 2985 Oxford Street
Pho Maxim 30 Farnham Gate Road
Riot Snack Bar 6293 Quinpool Road
Station Six 247 Herring Cove Road
Spryfield Farmers' Market 111 Drysdale Road
Velo's Pizza 3248 Dutch Village Road
CLOSED
Cherry Berry 6024 Quinpool Road
Golding Lighting 6238 Quinpool Road
Med Cafe 247 Herring Cove Road
Shawarma Stop 6290 Quinpool Road
Video Difference 6086 Quinpool Road
Cafe Karachi 16 Titus Street
BARRINGTON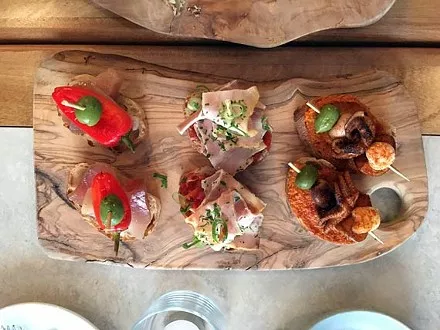 OPENED Barrington Steakhouse 1662 Barrington Street
Health Nutz 1723 Barrington Street
Highwayman 1673 Barrington Street
Jake's Florist and Chocolatier 3204 Barrington Street
QTique Fashion Boutique 1020 Barrington Street
Qui Brothers Dumplings 1335 Barrington Street
Tidehouse Brewing 2-5187 Salter Street
Trapped Escape Room 1313 Barrington Street
Weird Harbour 1656 Barrington Street
Hot Plate The Sizzling House 1022 Barrington Street
CLOSED
Skybox Haircutting 1235 Barrington Street
Hiroshima Sushi Xpress 1022 Barrington Street
DOWNTOWN DARTMOUTH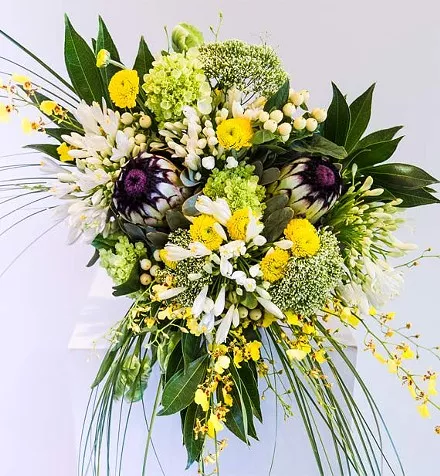 Jessica Judge
Koko Mod Floral Design
OPENED Best Kept Secret 21 Portland Street
Cafe 98 98 Portland Street
Kew 102 Portland Street
Koko Mod Floral Design 158 Portland Street
La Marche Fruit Boutique 31 King's Wharf Place
Lady Luck Boutique 118 Portland Street
New Scotland Clothing 20 Wentworth Street
The Passage Cafe at King 65 King Street
Picnic at The Dart 127A Portland Street
Stone Pizza 79 Alderney Drive
The Trainyard General Store 53 Portland Street
CLOSED
Caroline's Bakery & Patisserie 79 Alderney Drive
King Street Cafe 65 King Street
The Passage Cafe at King 65 King Street
Sugar Shok 112 Portland Street
DARTMOUTH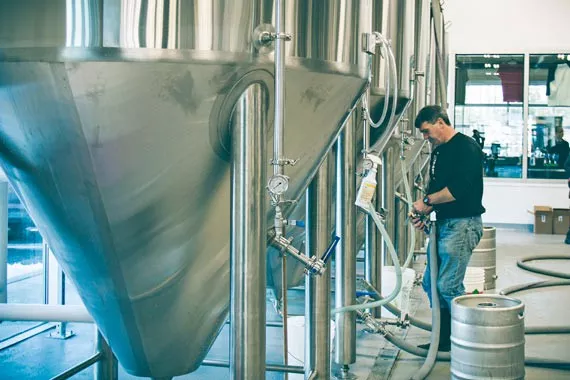 Lenny Mullins
Nine Locks Brewery
OPENED
Downeast Beer Factory 612 Windmill Road
Hometown Furniture & Mattress 24 Akerley Boulevard
Joe Toulany's Pizza & Lebanese Grill 590 Portland Street
Kabayan Food Mart 172 Wyse Road
Lockside Canteen by Lemon Dogs Lemonade 54 Locks Road
Millstone Public House 250 Baker Drive
Nine Locks 219 Waverley Road
St Louis Bar & Grill 547 Portland Street
Seafarers Pub 31 Cow Bay Road
Usta Turkish & Mediterranean Restaurant 635 Portland Hills
CLOSED
Always and Forever 145 Main Street
Ceilidh's Pub 245 Waverley Road
Darkside Cafe 196 Windmill Road
Emma's Eatery 31 Cow Bay Road
SPRING GARDEN/ SOUTH END
NXN Photography
Go 2 Eat
OPENED Chatime 1480 Brenton Street
Curio Art Market 1479 Birmingham Street
Giant Bicycles 5536 Sackville Street
Go 2 Eat 5518 Spring Garden
HFX Dog 968 Mitchell Street
Katrina Tuttle Bridal 5954 Spring Garden
The Juice Press 1551 South Park Street
The Port 5485 Clyde Street
Manual Dairy Bar 5688 Spring Garden Road
Mappatura Bistro 5883 Spring Garden Road
National Access Cannabis 5990 Spring Garden Rd
Nova Scotia Designer Craft Shop 1099 Marginal Road
The Smiling Goat 5466 Spring Garden Road
Stillwell Beergarden 5688 Spring Garden Road
Vica Boutque 5475 Spring Garden Road
Wow Hot Pot 5650 Spring Garden Road
CLOSED
Alex Oh Sushi & Rolls 1589 Dresden Row
Downtown Digital 1078 Queen Street
Dress In Time 5670 Spring Garden
Fresh Goods 1491 South Park Street
Pizza Delight 5680 Spring Garden
Wrap So D 1209 Marginal Road
DOWNTOWN
Meghan Tansey Whitton
Halifax Distilling Co.
OPENED
Blue Apples Arts and Wellness Centre 5228 Blowers Street
By Hand Artisan Market 1867 Granville Street
East of Grafton 1580 Argyle Street
Eastside Mario's 5287 Prince Street
Dandelion Cafe 5228 Blowers Street
Haskapa Premium Berry Products 1477 Lower Water Street
Halifax Distilling Co. 1668 Lower Water Street
Little Oak 1475 Lower Water Street
Moon Moon Cosmetics 1475 Lower Water Street
Pavia Gallery 1723 Hollis Street
Pong Social Club 1741 Grafton Street
Roll It Up Sushi 1995 Brunswick Street
Soap In Your Mouth 5239 Blowers Street
Shuck Seafood & Raw Bar 5120 Salter Street
Stubborn Goat Beer Garden 1549 Lower Water Street
Tawa Grill 1496 Lower Water Street
Yu Yo Craft Supply + Tea House 1496 Lower Water Street
Verano 1871 Hollis Street
CLOSED
Aleppo Cafe 1496 Lower Water Street
Dandelion Cafe 5228 Blowers Street
Hamachi House 5190 Morris Street
ONYX 1580 Argyle Street
NORTH END
Meghan Tansey Whitton
Kitsune Food Co.
OPENED
11th Street Boutique 5649 Hennessey Street
The 244 2150 Gottingen Street
Agora 2394 Agricola Street
The Canvas Room 5521 Cornwallis Street
Earth Goddess Shop 5528 Kaye Street
El Chino 2398 Robie Street
Eliot & Vine 2305 Clifton Street
Fibres of Life 2082 Gottingen Street
Hands On Halifax 6072 Almon Street
Hooked 5783 Charles Street
Kitsune Food Co. 5710 Young Street
LF Bakery 2063 Gottingen Street
Made in the Maritimes 5527 Young Street
Panache Luxury Linens 3132 Isleville Street
Pramana 2207 Gottingen Street
Sattva Boutique 2453 Agricola Street
Timber Lounge 2712 Agricola Street
Vapor Plus 2082 Gottingen Street
Waffle Love 5530 Kaye Street Workshop & Co. 2470 Maynard Street
CLOSED
Bogside Gallery 5527 Young Street
Canvas Sip & Paint 5521 Quinpool Road
Chi Bistro 5687 Charles Street