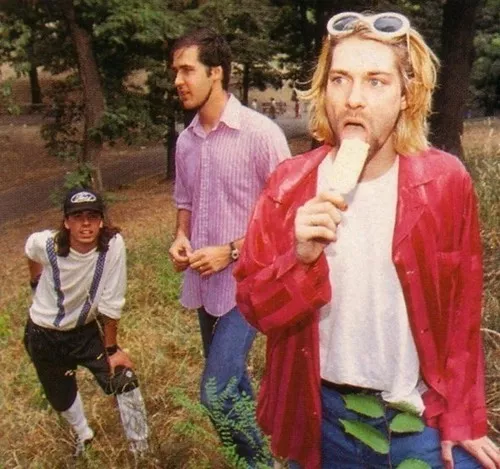 The past few months have heralded a regular Tribute Band Explosion in this fair city. This plus the blazing resurgence of grunge (as dictated by newspapers and designer Charlotte Ronson's runways full of Doc Martens and flower prints) made us think the existence of a Nirvana tribute band was a foregone conclusion.
However, Endless Nameless (comprised of Ian Kean, Mike Nunes and Dave Sears) have a couple of impressive selling points: This Saturday at the Oasis, they'll be playing Nevermind in its entirety. Then they will take a break and play a second set of songs off other Nirvana albums. We are really angling for some material from Bleach, hint hint. The show begins at 10pm and it's $8.
But seriously folks, how amazing is it to have the worst choices of your life validated? By FASHION?
photo shamelessly stolen from Jezebel
You can view the complete album of Charlotte Ronson's fashion/grunge designs, excavations and questionable choices here.