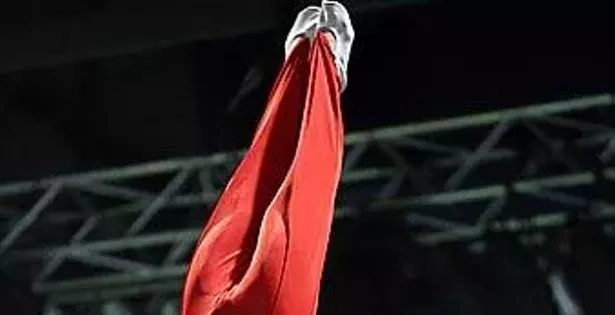 So I was just reading this story on CBC.ca. Trampolinist Jason Burnett, who's going for gold tomorrow morning at 9:15am (AT), says, "Usually, right before my turn, I'll watch the judges to see who's up there. They're the scariest part of the competition, you know, five suits sitting there getting ready to watch us…"
This coming from a guy who's signature move is the "Rudy Out Triffis," which is a triple front with a one-and-a-half twist.
He might want to get his priorities straight. Guys in suits=no hurtie. Rudy Out gone wrong=cracked skull.