Neville of My Mother's Bloomers
FLOWERS
Flowers can set the tone and theme for an entire wedding, and they are often a large portion of the budget. As flowers are direct from the earth and part of a surprisingly pesticide-dependent industry, if you're looking for a more ecologically sensitive choice you'll need to search.
"'Fair flowers' is sort of a term we have coined for ourselves and our requirements for the flowers that we sell, and it's sort of a spinoff of 'fair trade,'" explains Suzanne McKean-Makin of McKean's Flowers in New Glasgow.
Fair flowers are primarily from Ecuador and Colombia. Although the term is original to McKean's, a number of florists across Canada request that part or all of their stock is eco-certified. This means farms pay a fair and decent wage to their workers, and that the ecological impact on the soil and water systems are non-threatening.
"I know that the soil is still going to be viable, I know that the water isn't going to kill the fish. The workers aren't going to have respiratory emphysema, or skin conditions from their pesticides," says Neville of My Mother's Bloomers.
Being more conscientious of the season in which you wed can create a positive impact. Just because strawberries are available year-round doesn't mean they taste great all year. The same goes for flowers. "When I look at generations gone by, my grandmother, my great-grandmother," says Neville, "they chose flowers that were handy. They were beautiful and they got married at a certain time in the year to enjoy that particular type of flower."
Both florists agree that choosing native, local plants is the most eco-friendly. "Although the fair flowers are doing such a great job, they still have to get on a plane and a boat to get here, and that's doing something to our environment," explains McKean-Makin. Though local choices are limited due to our climate, it's important to be creative and think reusable. From vegetables, to fruits and even herbs, using whatever is fresh out of your garden can create an interesting and eco-friendly arrangement.
CATERING
More than just food can make a difference. According to Scott Colwell from Certainly Cinnamon, simple details like using eco-friendly cleaning products or compostable take-home containers can make all the difference: "Years ago we started with Styrofoam and everybody hated it---just by switching to paper you've made a better step."
Taking steps is important to Colwell. Trying to make your wedding wholly green may be overwhelming, but choosing simple yet important parts to "green up" can still make a difference. "It's not just about being the most eco-friendly, it's about working in the right direction to become eco-friendly," he says. Certainly Cinnamon offers a great example of how to green up: "Ninety-five percent of the food we sell in the summer is going to be chicken," says Colwell. "We have a local butcher who is in Bedford, and we've been buying from him for at least 12 years now." The butcher brings product fresh from the Annapolis Valley.
Certainly Cinnamon will cater to any couples' green wedding request, but the cost is larger. "When dealing with the local industry, we can do it, but it will cost more," says Colwell. Trying to coincide weekend weddings with the sometimes very specific hours of local producers can be difficult. The positive is that larger suppliers are beginning to take notice of the local trend, and have started promoting products from closer to home. "New Brunswick is better than South America in my opinion," says Colwell.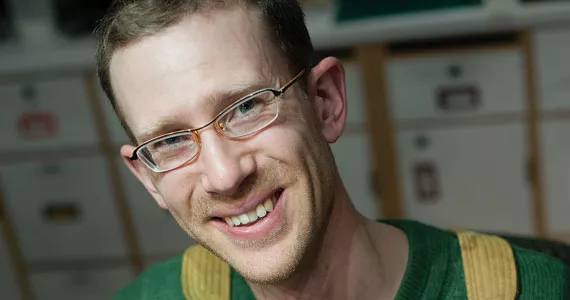 Dana Grund of Grund Designer Goldsmith
RINGS AND JEWELLERY
Finally, the investment of wedding bands and engagement rings are another big part of the budget. Applying the simple principles of reusing and recycling can once again help limit ecological impact.
A wise idea, according to Lan Gallagher of Trinity Jewellers, is to bring in old pieces of jewellery, even family heirlooms, and having them re-sized and polished up. You can even go a step further and have them re-melted and re-designed into part of a new piece.
"A 60- to 70-year-old heirloom band was redesigned for my spouse---a gold ring that I had was re-melted," says Trinity customer Colin Keshan. "And she also had a third basic band that was a graduation ring from her mother who passed away, and had that melted and reformed."
The reuse of valuable stones can also be a great way to help reduce our environmental impact. Unlike gold, precious stones are less likely to be recycled in the large-scale jewellery industry.
"Stones---especially coloured stones---don't get shined up and re-sold," explains Dana Grund of Grund Designer Goldsmith. "Once they've gone through the cycle they just get disposed of." Grund also reuses customers gold and stones for new projects. Simply supporting small businesses that specialize in small-scale production techniques can be a green way of thinking too. These are only a few ways couples can help our environment thrive on their wedding day, but if you apply the mantra local, fair, organic, re-used and recycled to any aspect of your wedding, from wine and food, to decorations and invitations, your special day can become a big fat green wedding.
Keep your eyes open for The Coast's Duly Noted Wedding Guide in May.