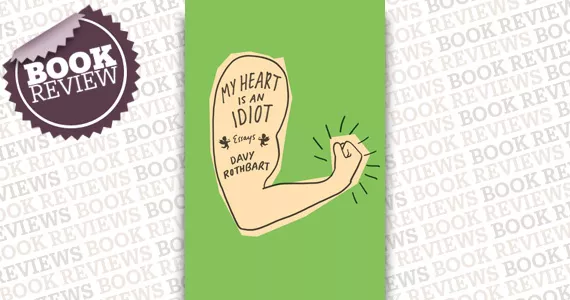 No one can claim that Davy Rothbart, of NPR's
This American Life
, is inexperienced when it comes to love.
My Heart is an Idiot
, the most appropriately titled autobiographical essay collection ever, is a road trip through the USA and Rothbart's unfortunate dating history, peppered with random adventures. Stories like "Ninety-nine Bottles of Pee on the Wall," which details his exploits in dethroning a serial literary-contest-scam artist with the help of the US postal service and, well, bottles of pee; and "Shade," his fruitless, lifetime search for his B-movie soulmate in middle-of-nowhere New Mexico, prove that Rothbart has carved himself a niche by perfecting his own brand of honest, self-deprecating humour. When he's not busy being rejected, stories like "New York, New York" and "Ain't That America" show a different side---lost, and yet hopeful. At times whiny, Rothbart always redeems himself---he's a storyteller, and maybe happiness just wouldn't make an interesting book.