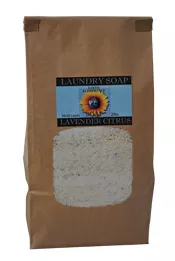 Seaport Farmers' Market
1209 Marginal Road
Earth Elementals Laundry Soap
Make a clothes call and use this locally made, toxin, cruelty, dye and fragrance free, biodegradable, fair trade and organic detergent.
---





Super Natural
5755 Young Street, 454-9999
Seventh Generation Dish Soap
Essential oils and botanical extracts are the only things making this detergent smell so fresh and so clean.
---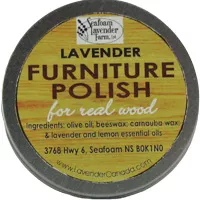 Seaport Farmers' Market
1209 Marginal Road
Seafoam Lavender Wood Polish
Shine up that sad-looking coffee table with this balm, made using only olive oil, beeswax, carnauba wax and lavender and lemon essential oils.
---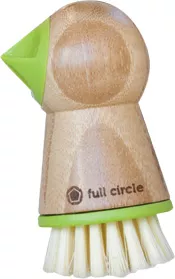 P'lovers
The Trillium, 1443 South Park Street, 422-6060
Full Circle Potato Scrubber
A bamboo handle and natural and recycling bristles aren't the only thing that make this kitchen tool a winner for scrubbing the dirt off your potatoes: it's got a built-in eye remover.
---





The Grainery Food Co-operative
2385 Agricola Street, 446-3301
Down East Dishwasher Tabs
Down East All-Purpose Cleaner
Dartmouth-based Bebbington Industries will get your dishes and your house squeaky-clean without sending anything nasty down your drains. Displaying Environment Canada's badge of honour (AKA the Eco Logo), the dishwasher tabs are free of phosphate, chlorine and fragrance. The highly concentrated cleaner can be diluted, and used on walls, floors, windows and carpets. This bottle is also refillable!
---





streakfree.ca
800-398-9188
Streak-Free Micro-Magic Mop Head
This spunce lace mop will have your floors, sparkly, shiny and presumably streak-free without having to use any soaps or chemicals. Just-add-water cleaning? Easy AND eco.