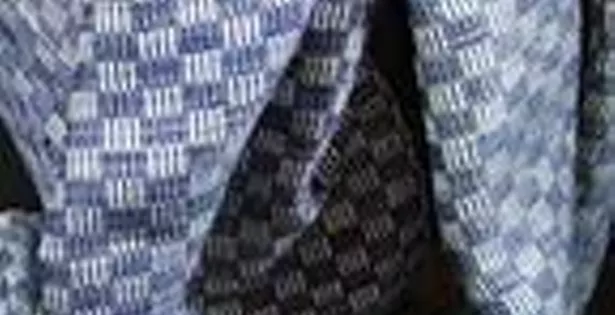 Tammachat means "natural" in Thai. Based in Mahone Bay, TAMMACHAT Natural Textiles specializes in fairly traded, naturally dyed, handwoven textiles created by women's weaving groups in rural areas of Laos and Thailand.
"We don't have a shop; we have events," says Alleson Kase, throwing a wrench into the whole concept of "Shoptalk," but she has her reasons: "There is a face, family and entire village behind these handwoven silks. We want to share those stories with you. We're often asked why we don't have a shop in Mahone Bay. When in Mahone Bay people, tourists mostly, are expecting to find things by Nova Scotian artisans, not weavers from Thailand. We don't want to capitalize on the tourist market here. It's not tourists that we need to convince."
Kase and Ellen Agger, the two women who run TAMMACHAT, are hosting a textiles event in Halifax November 15 at Unitarian Universalist Church (5500 Inglis), 10am-6pm. The fairly traded natural textile display and sale features stunning silk and cotton scarves, shawls, bags, clothing, fabric and table wear. Throughout the day a free slide dubbed Social Fabric will be screening which illustrates the ancient weaving traditions, the process of natural dying, community development and fair trade in action.
"Most of these women live in rural areas where they are rice farmers. When they are not busy farming rice, they weave," says Kase. "They raise the silkworms on the leaves of Mullberry trees. The silkworms weave the cocoons which they then unreel to give them a continuous filament of silk. The technique and equipment are passed down from their grandmothers and other elders in the communities."Shop online at tammachat.com.