click to enlarge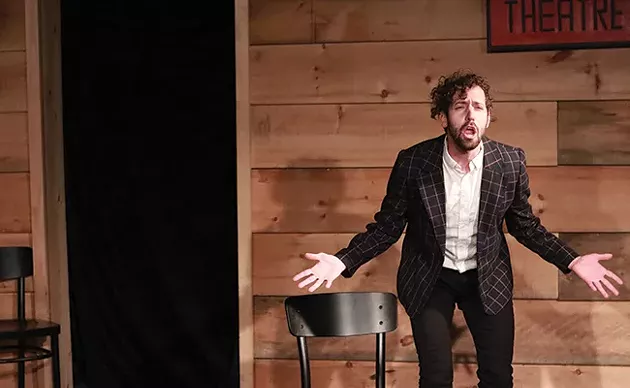 Nicky's Solo Improvised Musical
Thu Sep 7, 10:50pm; Fri Sep 8 7pm;
Sat Sep 9 3:50pm; Sun Sep 10 1:20pm, 9:50pm
Old Pool Hall Theatre, 6050-6070 Almon Street
$12/$15
Toronto musician and comedian Nicky Nasrallah has set himself the task of creating a new improvised musical for each performance of his Fringe show.
"Having studied musical theatre and then improv and sketch at Second City, I created this show to be able to perform any time I wanted," says Nasrallah. "I had worked with some improv duos and musical improv troupes, and there had been a recent boom in Toronto of the improviser going solo. The idea scared the hell out of me, so of course I had to try it." He will be working alongside the mega-talented local musician Holly Arsenault, who will serve as the musical director and accompanist.
"Each show takes us through an extraordinary day in the life of an ordinary person," says Nasrallah, "which will all be based on questions I ask the audience at the top of the show. Each show features about five to seven songs, never before heard, never to be heard again."
In typical Fringe fashion, Nasrallah is embracing the uncertain, singing the whole way through.