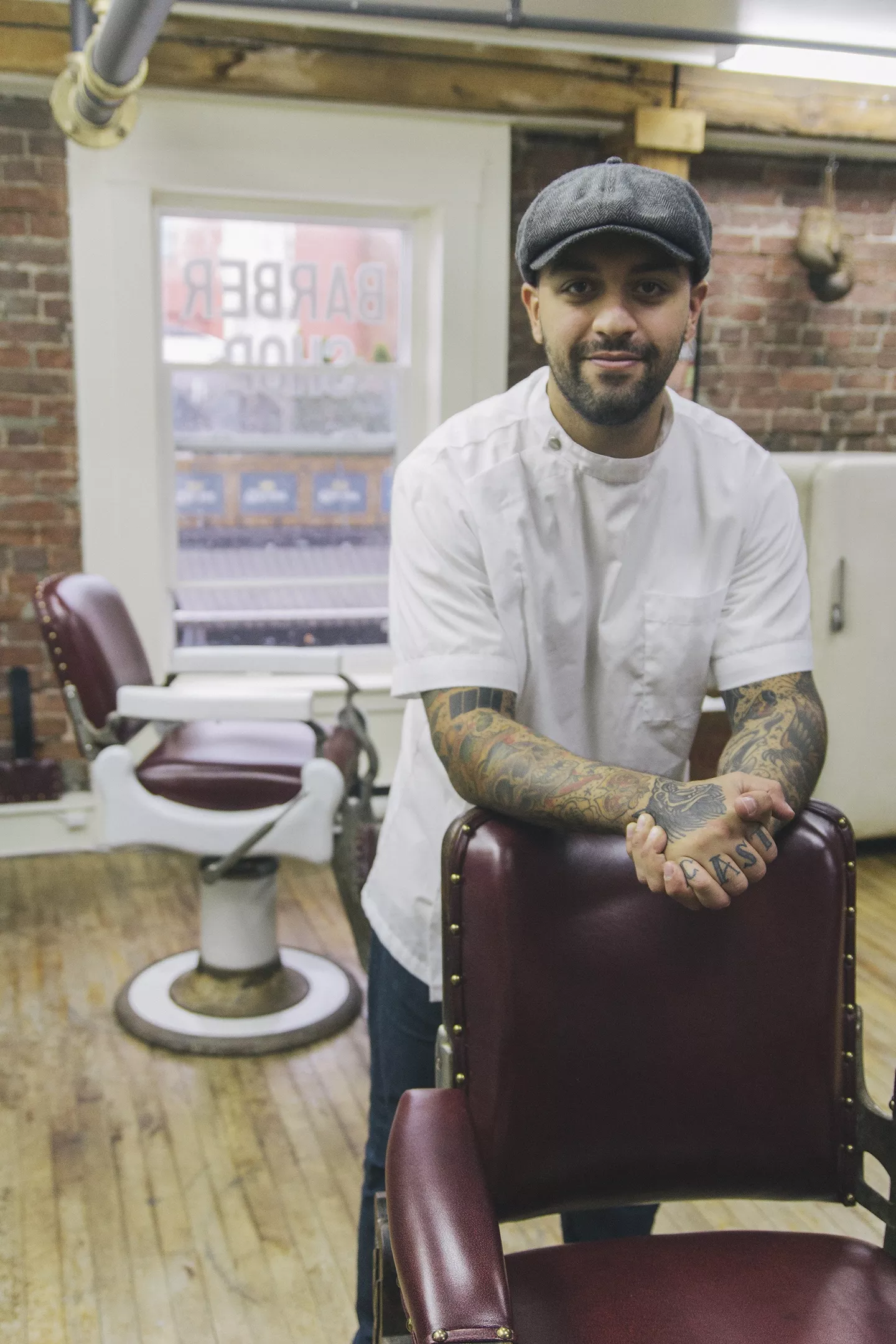 Emma Wallis
Jesse Resk, at your service
Jesse Resk's appreciation for the art of barbering blossomed after being raised with a front-row seat to the action. "I always got to see him being so happy doing what he loved. You get to chat with people which is one of my favourite things to do." says Resk of his uncle and inspiration, who's been cutting hair for 47 years at Birmingham Street's King's Krown. After growing up playing in Halifax punk banks, and experimenting by cutting friends' hair, Resk left Halifax for California in 2007, and worked barbershops both there and in Toronto over the last eight years before making the choice to move home this summer.
"I always dreamed of opening a shop like this in my home town. It's perfect, not too small or big—and people are so supportive," he says of his downtown shop Noreast Barber (1574 Argyle Street, Suite 5—the original location of Sailor Bup's Barbershop), which officially opened October 1.

Emma Wallis
Noreast Barber
Resk keeps things traditional there, with haircuts, hot towel shaves and beard trims from his one-chair operation. "You develop a relationship with your clients. They become your friends a lot of the time," he says of his intimate set-up. "And every one is friendly in the barber scene, it's been nothing but positive vibes. That's the charm of Halifax."