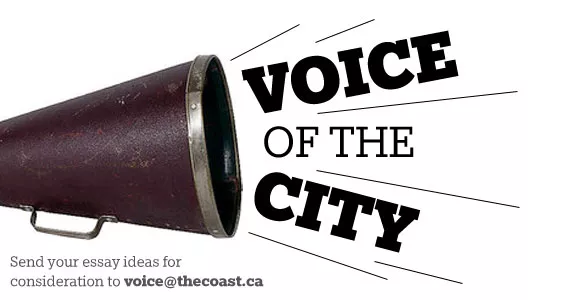 Team Nova Scotia on the Kiva microcredit website reaches a milestone this week. Through Kiva, people lend funds to microcredit organizations worldwide who in turn lend to entrepreneurs in Mali or Kenya or Guatemala to expand their businesses--- like buying a proper barber's chair, or fabric to sew or seeds to farm. This week, for example, Samila in Tajikistan received a $25 loan from Cindy and Lee of Dartmouth to buy fabric. A woman named Bahati in Kenya got $25 from James in Milford Station to buy wholesale cashews she will resell. Mrs. Tuan in Vietnam got $25 from Edward in Halifax toward launching her internet cafe. These are business and personal loans that will be paid back monthly, often 50 cents or a dollar at a time. That, in short, is microcredit.
Kiva encourages lenders to be part of teams, and Team Nova Scotia was launched by Darryl of New Glasgow at the end of 2007. Since then, the team has swelled to 118 members, from every part of the province, many from HRM. This week, Team Nova Scotia will reach the milestone of having made $100,000 in microloans since its inception.
This impressive amount is a drop in the bucket of global microcredit. Team Nova Scotia is a small team. There's also Team Canada, which has surpassed $4.2 million in microloans through Kiva. Belgium, Norway, Australia and New York all have teams. But microcredit teams aren't necessarily geographically linked---the largest team is comprised of "atheists, agnostics, skeptics, freethinkers, secular humanists and the non-religious" who have collectively loaned over $16 million. Perhaps unsurprisingly, the second-largest team is Christians, who have loaned nearly $12 million. There's an LGBT team, and a team for women funding women. There are teams for "guys holding fish" whose commonality is that they upload photos of themselves holding fish, and a team of "nerdfighters" whose aim is to "decrease world suck." In other words, no matter how you self-identify, there's a microcredit team for you.
Of course, teams just make you feel like you're part of a social movement. Team NS members don't know each other personally, but are able to track each other's loans and chip in together. These virtual friendships are an extension of the primary virtual relationship, between the lender and the borrower. Lenders take an interest in the aspirations, dreams and goals of the people borrowing their 25 bucks.
For example, Seyma is a 21-year-old student in Prey Veng Province, Cambodia, who needed money to pay university tuition. Unlike a Canadian student, Seyma couldn't go to a bank for a loan, but he could ask for help from a microcredit organization in his area. Tom from Bedford empathized with Seyma's desire to attend university and loaned him $25 to do so. So did Jessica from Pittsburg, Luiz from Sao Paulo and dozens more lenders from wealthy nations, until Seyma accrued the $1,500 he needed to go to university. Seyma will pay that amount back over 75 months.
According to several sources, female entrepreneurs receive 75 percent of microfinance loans. Critics in the past pointed out that certain microcredit banks charged interest rates that would make Canadian borrowers balk, potentially leading to a cycle of indebtedness, but microcredit organizations like Kiva addressed the issue by allowing lenders to see the interest rate and terms between the borrower and their microbank. Of course, microcredit supporters counter that the cycle of indebtedness is exactly how Canadians live our lives, and how we developed our wealth.
Every day, individuals in Nova Scotia are investing in the work and aspirations of people in developing countries. Why do they do it? Some are contemplative, like Brian of Stillwater Lake, who says, "I hope it is the right thing to do." Others are more confident. Shelagh, an artist in Halifax, says she makes loans because "when you help someone else, you help yourself. We are all in this together." Forest, an oyster factory worker, thinks his extra funds "would benefit others much more than it would benefit me." Graham of St. Margaret's Bay answers: "Microfinance just makes sense. Plus, even as a student, I have enough to make a difference, so why wouldn't I?"
---
om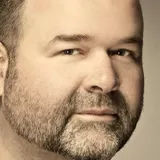 Thom Fitzgerald is a Halifax-based writer, director and producer of film, television and theatre, as well as an arts administrator.