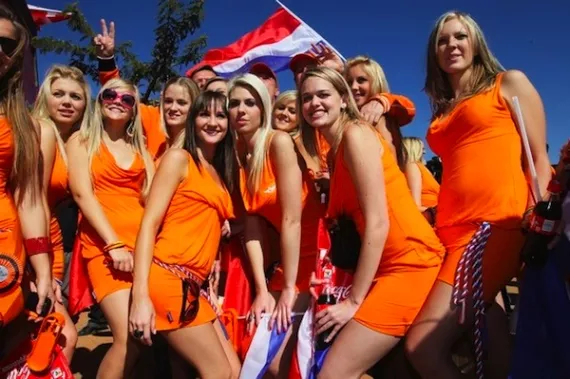 South Africa is a new country, a struggling democracy facing all sorts of challenges, but they've gotten one thing exactly right: they've criminalized
bullshit marketing campaigns
:
The story of ITV pundit Robbie Earle getting fired for passing his tickets for Monday's Netherlands vs. Denmark match to a Dutch beer company Bavaria has gotten even stranger. Two women have been arrested by Johannesburg police for their alleged role in sending a group of more than 30 women in orange minidresses to advertise on behalf of the brewer.

The women are being prosecuted under the Contravention of Merchandise Marks Act which covers ambush marketing, when a company benefits from an event without paying for advertising.

South African police arrested the women at their hotel in the Johannesburg district of Roodepoort on Wednesday.

"We view ambush marketing in a very serious light and we urge people not to embark on these ambush campaigns," police said in a statement.
Good on South Africa! Now if only other Commonwealth countries, ahem, could be as civilized.