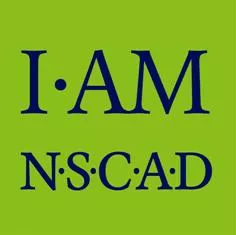 In a city ridden with universities and colleges, it's hard for every school to share the spotlight equally. At least this is the view of many NSCAD students and alumni who often watch their school's triumphs and newsworthy accomplishments get cast aside as the light is shone on bigger, more prominent post-secondary spots.
Well, the NSCAD Alumni Association is finally putting its foot down. Proud former NSCAD'ers are rising up to call attention to the vast accomplishments of the school and its grads. They are NSCAD and, come April 18 at 6pm, Halifax will hear them roar at the launch of the I AM NSCAD campaign. "What we want to show is the incredible contributions that NSCAD University graduates make as artistic drivers to the economy of our downtown," Linda Hutchison, director of university relations at NSCAD, said in a press release for the event.
The campaign launch will take place at Attica Furnishings (1566 Barrington Street), a fitting location, as thusband and wife duo, Christopher Joyce and Suzanna Saul, who own and operate the place are both NSCAD alum. Since the store's opening in 1995 Saul has been taking charge on the business side of things while Joyce, an award-winning furniture designer, creates original, eye-catching pieces out of unique materials. "It's artists that make a place exciting," Saul says while discussing the importance of the campaign. "The event will be a celebration of businesses that are a spin-off from the art college," she says.
As part of the campaign, NSCAD alum will be asked to display I AM NSCAD decals in their shops, offices, or anywhere else they want to represent the pride of NSCAD. Of course it's only fitting that the fancy new decals were designed by current NSCAD student Sebastian Tory-Pratt.
Some establishments along with Attica that you can expect to be rocking the I AM NSCAD decals are: The Loop, Breakhouse Design, Inkwell Boutique, Gallery Page & Strange, Spectacle Group, Kula Partners and Spider Video—all clever creations of NSCAD alum. With these snazzy stickers and NSCAD alumni banding together to rep the pride of their school, NSCAD's contributions to life and culture in Nova Scotia will hopefully be swept under the rug no more.