After some post-Dixie Lee downtime/singalongs in cabin 23, Stephanie, Tara and I set out for a much-needed beach stroll during which we were greeted by the cutest black bunny (AKA Patches) doing some upward facing dog-style stretching. We took a little time to air ourselves out while enjoying the freaking amazing White Point vista and looking for sand dollars to pay for our dinner with. I've gotta say, damn Liverpool, I had no idea you looked so good. After feeling that cool ocean air all up in our faces we were ready to get back at 'er, just in time for HPX/Old Blood's Josh White to stop by for some bevvies and pop culture heart-to-hearts. Next, we (or, I) had a bacon break at Lane's , where our kind waiter Fred was super accommodating in the face of a cheese curds shortage. You cool, Fred.
Steph and I booked it to Alley 9 while Tara headed back to White Point to see Willie Stratton, who apparently killed it. Over at the alley we got a taste Clare rockers Les Sapins Verts, faced-off in a string of non-cosmic bowling (Steph kicked my ass) and saw Billie Dre & The Poor Boys shred. Bassist Corey Henderson played most of the set topless, in true rock star fashion, and Billie won "best hat" of the fest in my books. (Sorry Jay, your's was second.)
We managed to make it to the Best Western in time to see the always charming Jenn Grant belt out a few beauties and Quake Matthews plus special guest/powerhouse Laura Roy get the room fired up. Or, at least we thought we were fired up.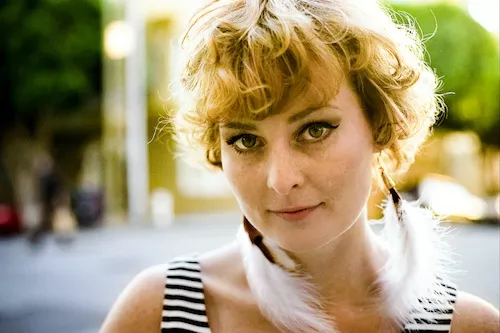 That is, until Jon Epworth and Soul Mange melted all of our faces off. That ballroom didn't know what hit it; there was a lot of the expression below happening. One more song and I'm almost sure people would have started shaking and speaking in tongues. For real, I'm still not over it.
Following that spectacle we picked up our jaws from the floor and shuttled our way back to White Point for one last beer and a little A.A. Wallace dance break. Then, after a failed attempt to start a Billy Joel singalong in the lobby, we checked out a wee bit of late night stage before gawking at Orion's belt and other accessories and calling it a night.