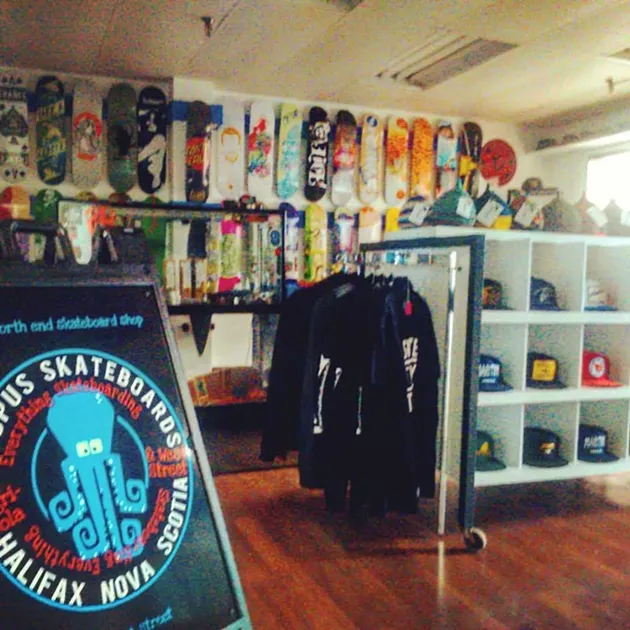 When
Michael Thompson
came back to Halifax after years of working out west, he didn't quite know what to do with himself. "My wife said, you know what, just do what you love and open up a skateboard shop," says the owner of new north end biz,
Octopus Skateboards
(5587 West Street, suite 200).
A longtime skaterboarder and board collector, Thompson opened the itty bitty shop earlier this month, filling it with independent and Canadian brands—like Chance and Olive—and all things skateboarding. Octopus not only carries affordable decks and accessories, but apparel, jewellery and art too, and Thompson is working hard to get more handmade and Halifax-made options on his shelves. He says his number one focus is the next generation of skaters.
"The kids get overlooked. The guys buying lots of skateboards are the guys who are really good at it," adding he's committed to supporting and educating young folks who come into the shop. "It's all about the art and the community."