Last week, as part of their
Fall Economic Statement
, the federal government announced several initiatives to provide financial support to news organizations, including tax credits to support the production of original news content and to support subscriptions to Canadian news media. They also announced additional direct support for non-profit local news organizations to create open source news content, and that these organizations would also be able to receive charitable donations. Predictably, Canada's biggest newspaper chain
welcomed the initiative
. Equally predictably, opposition leaders accused the government of using the initiative to
buy favourable coverage
in the election year.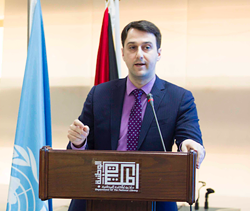 Over the past few years, plenty of ink has been
spilled
about the
dire financial straits
that the news industry is in, particularly when it comes to high quality, long-form journalism, which is expensive to produce. A robust news industry is an essential pillar of democracy, and we all have an interest in making sure newspapers can stay afloat. But the news industry is also facing a
crisis of legitimacy
. The constant screaming about "fake news" may originate south of the border, but it has
echoes here in Canada
as well. The funding plan raises a lot of questions.
In some countries, subsidies to journalists are used explicitly as a tool to control critical coverage. The government has promised that eligibility for the funds will be determined by an independent panel comprised of members of the news and journalism industry, who will also be tasked to "promote core journalism standards [and] define professional journalism." But who will choose the members of this panel, and what safeguards will be put in place to protect its independence? Just a few years ago, Stephen Harper's government used the tax breaks that Canada grants to charities as a weapon to
attack his critics
, particularly
environmental groups
. Since many of these groups depended on charitable donations, Harper's audits threatened their ability to stay
solvent,
and chilled their willingness to challenge his government. Creating a dependence among the news industry on tax credits risks giving a future government the same kind of leverage to keep reporters in line. Just imagine if Donald Trump had the power to put CNN out of business!
The subsidy for local non-profit outlets who produce open source news content under a Creative Commons licence is also worth considering carefully. It could well backfire by further degrading the willingness of Canadians to pay for content, undermining the viability of existing, for profit, local news outlets.
None of this is to say that the programs are a bad idea. They may be the only hope of pushing back against another growing trend, where news outlets are
bought up
by
wealthy patrons
. This can be incredibly corrosive to democracy, as the
people of New Brunswick
can attest.
David Simon,
creator
of
The Wire
, and himself a former Baltimore Sun reporter, once responded to calls for government subsidies for the newspaper industry by saying: "
High-end journalism can and should bite any hand that tries to feed it, and it should bite a government hand most viciously
." I generally have faith in the ability of Canada's journalists to stay independent. But it's not enough that they remain independent—people need to believe that they are independent. Canadians should keep a careful watch over any program which has the potential to expand the government's influence over the very people that are meant to be holding them accountable.
———

Opinionated is a rotating column by Halifax writers featured regularly in The Coast. The views published are those of the author.