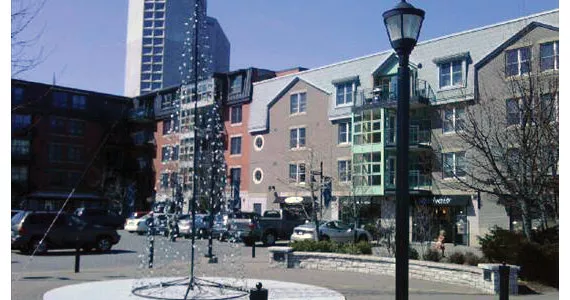 What's wrong?
Christmas tree lights still on Bishop's Landing fountain.
Who's responsible?
Scott Layton, manager of Bishop's Landing, 423-7527.
REMARKS
A reader tweeted us this photo Saturday, as Hali temps topped 20 degrees, when a hot, fountain-worthy summer seemed imminent. Well, you'll have to wait a bit longer, says Layton. The Christmas lights were kept up for Winterfest, but "why not kill two birds with one stone?" asks Layton, and take down the Xmas lights in mid-April, when he has to rent a cherry picker to wash BL windows.
Send your favourite municipal malfunction to onpatrol@thecoast.ca.