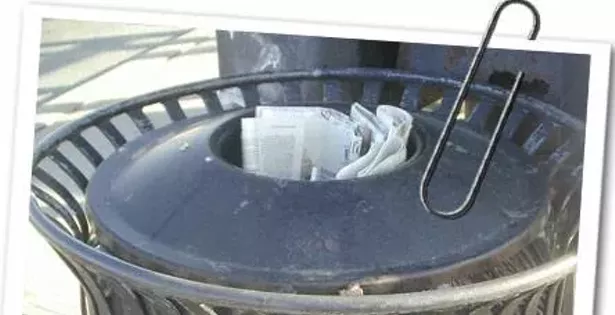 Remarks:
Ever since employees of a certain freebie daily newspaper have been thrusting copies into bus riders' hands, the
trash
bins have been overflowing with potentially recyclable paper. Patterson says that the free papers are "a service to our customers," but admits the trash situation is presenting a problem. A consultant will be hired, a committee will draw up a report, a budget...you know the drill. One day we'll get separate recycling and trash bins, which will be dumped in the same truck...
Who's Responsible?:
Lori Patterson, Metro Transit, 490-6614.