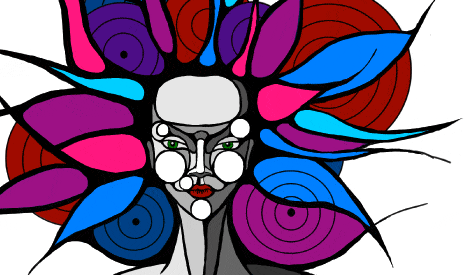 C-3PO got his hair did for Oscillations fest.
They call it a vocal infusion. A rare opportunity. A festival of electroacoustic music. But what exactly does that mean? Essentially, Oscillations 2012 is a weekend-long musical dream sequence that'll swallow the intimate art gallery/music venue 2053 Gottingen, and all of its attendants, whole. Vocalypse Productions and Oscillations Music Society have put together two nights of strange yet fascinating vocal performances that while ambient in nature, could never be background noise. This is the kind of music you think about long and hard after hearing it---layers of preset and live computer processing plus renowned contemporary vocalists results in delicate yet creepy soundscapes.
Friday night welcomes Janice Jackson and Helen Pridmore's Electroacoustic Divas while Saturday haunts with a multi-channel surround sound experience, The Phantom Voice. Both shows start at 8pm, but the performers and composers offer up a quick chat for the curious at 7:30pm. Tickets are $20 ($15 for students) per night, but you can see both for $35 (again, scholars luck out for $25).
Head here to get tickets, sample the sounds and have your brain do cartwheels.