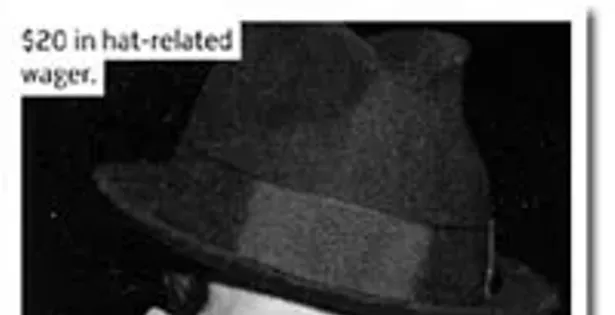 We've refrained from mentioning JD Fortune in this space because there are a lot of things about that whole deal we don't understand, including who was gunning for an INXS reunion in the first place and how popular the new line-up for a band nobody gave a shit about has turned out to be.
Anyway, Mr. Fortune has generally been on the fringes of our consciousness, but this week he smacked us right in the face as the star of Blender's "Do You Rock?" column, which drops generally lame musicians into a questionnaire angled to determine their inner badass.
Under a douchey photo of Fortune in a goatee and a fedora straight off of Kevin Federline's hat rack, it is determined the Fortune does indeed rock because "Between eating gun caps and having seemingly unlimited Mark Burnett access, it cannot be disputed," says Blender. Fortune takes great pains to balance his equally cred-establishing rural upbringing (driving into abandoned cars as a teen, living on a farm) and hard-living current lifestyle (puking in an LA stairwell, speeding and signing an autograph for the officer who pulled him over).
Somehow "Never tear us apart" doesn't quite work as a closer here. Oh wait, we just remembered another one: it ain't pretty.
Bit by bit torrent
When we became embroiled in a dispute with our cable provider last April, Bit Torrent saved us from missing the final few episodes of all of our favourite shows. It's time-consuming and frustrating, just like Napster used to be, but we love it.
The Los Angeles Times reported this week that the TV folks are starting to catch onto this "Internet" thing, to which we say, shut up, LA Times.
Law & Order don Dick Wolf implies, in "TV Free But Not That Free," that it's only a matter of time for the lawsuits to start piling up, and they haven't yet because the number of TV thieves is low, comparatively: "The television business deals in tens of millions of people," he said. "When you are talking thousands of people…that's less than the change that falls off the table. But that's for now."
Keep your damn mouth shut too, Wolf. For now, and forever.
Got verbal diarrhea? spew to Anablog c/o The Coast, 5435 Portland Place, Halifax, B3K 6R7.