Rachelle Goguen's High Five
Geoff Johns, Gary Frank and Jonathan Sibal, Action Comics (DC)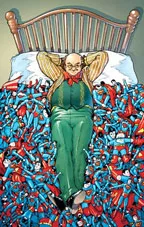 The longest-running comic book title in history is the best one of 2008. Action Comics, one of two monthly ongoing Superman titles, has been damn near perfect since Geoff Johns took over the full-time writing duties in 2007. This year his scripts were teamed up with stunning art by British newcomer Gary Frank, whose versions of the lead characters evoke Christopher Reeve and Margot Kidder. Together, Johns and Frank delivered a knock-out Legion of Superheroes story, followed immediately by a long overdue Brainiac arc. Now Action Comics forges ahead as part of the cross-over New Krypton story that ties in with the Superman and Supergirl titles.
Dan Slott, Mark Guggenheim, Steve McNiven and others, Amazing Spider-Man: Brand New Day (Marvel)

In 2007, the three main Spidey titles would have made my "worst of" list. This year Marvel ditched two of the titles, made Amazing Spider-Man come out three times per month, and also decided to make that comic awesome. It was a wise move.
Gerard Way and Gabriel Bá, The Umbrella Academy:The Apocalypse Suite (Dark Horse) My Chemical Romance front man Gerard Way shuts up all the haters by throwing down one of the most well-crafted original stories comic readers have seen in a long time. Gabriel Bá's gorgeous art doesn't hurt, either.
Art Baltazar and Franco Aureliani,Tiny Titans (DC)
DC gets serious about providing comics that readers under the age of five can enjoy, and we're all richer for it. Tiny Titans comics are fun for kids, but will likely be snatched away by nerdy parents whose kids can't possibly enjoy it on as many levels as they do (insert prof. Frink noise).
Jack Kirby and Vince Colletta, Jack Kirby's Fourth World Omnibus, Volumes 1-4 (DC) 2008 was a huge year for re-prints, new editions and omnibuses in the comic industry. Of all that were released, perhaps the most exciting is the four-volume collection of Jack Kirby's groundbreaking and supremely trippy Fourth World comics. Never before had these comics been collected in order, or in colour, but these dark times are behind us forever now.
Rachelle Goguen writes the comics blog Living Between Wednesdays and wants a Legion Flight Ring for Christmas.
Laura Kenins's High Five
Carl Wilson, Let's Talk About Love: A Journey to the End of Taste (33 1/3) Music critic Wilson gets to the bottom of Celine Dion's success, against his better judgment, sharply and wittily. "I had never even met anyone who liked Celine Dion," he writes. Touching on the music industry, globalization and philosophy, it's an investigation into music journalism and who determines our tastes.
Margaret Atwood, Payback: Debt and the Shadow Side of Wealth (Anansi)
With eerily precise timing, Atwood delves into the history, mythology and literature of debt, concentrating more on bargaining with the devil than bargaining with a stockbroker.
Claudia Dey, Stunt (Coach House) A florid scavenger hunt of a novel that turns downtown Toronto into a surreal playscape as nine-year-old Eugenia, abandoned by her parents, searches for answers.
Tove Jansson, Moomin: The Complete Tove Jansson Comic Strip, Book Three (Drawn & Quarterly)
Jansson's chubby Moomin trolls enchanted generations of Swedish kids in her novels, but her comics, now being collected by Drawn & Quarterly, have a decidedly adult humour.
Chandra Mayor, All the Pretty Girls (Conundrum) Mayor's short stories read like punk rock Canlit, if Alice Munro was a single mom drinking at crappy bars and making minimum wage in Winnipeg.
Laura Kenins plans to write the great Canadian graphic novel, but for now she draws strange comics and reads other great Canadians' novels.


Carsten Knox's High Five
Joss Whedon and John Cassaday, Astonishing X-Men (Marvel)
This year my love goes out less to brand new comics and more to series that wrapped up or refused to be relegated to the past. Whedon gets special love because of the ongoing success of his Buffy The Vampire Slayer transfer from TV to comics and his take on Marvel's popular teen group Runaways. His work on X-Men, concluded earlier in 2008, is remarkable for taking the wit and imagination of the Grant Morrison run and adding the gold standard nostalgia of the Chris Claremont years to make a hugely satisfying interstellar adventure.
Grant Morrison and Frank Quitely, All-Star Superman (DC)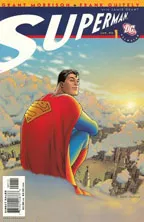 The 12-issue series just completed. It took three years to come out, but the wait was always worth it for some of the best Superman stories ever, written and drawn by the most creative team of Scots in the comic biz.
Brian Wood and Ryan Kelly, Local (Oni Press)Twelve issues of painstakingly researched slice-of-life drama (recently collected in one beautiful hardcover edition), the story follows one American woman as she crisscrosses the continent, including a stay here in Halifax in a chapter called "Last Lonely Days at the Oxford Theatre."
Brian K. Vaughan and Pia Guerra, Y: The Last Man (DC/Vertigo)
Ending in January, the strange, funny, political, post-apocalyptic story of a world where women rule because all males have died---except one man and his monkey---made for a consistently thoughtful and challenging read.
Alan Moore and Dave Gibbons, Watchmen (DC)Twenty-two years after the original 12 issues, Moore and Gibbons's masterpiece experienced a huge resurgence this year with the announcement of the movie adaptation, due in March 2009. A collection now in its 20th printing, Watchmen is simply essential reading.
Carsten Knox is the special issues editor at The Coast. He purchased the individual issues of Watchmen every month they came out through '86 and '87.
Sue Carter Flinn's High Five
Russell Wangersky, Burning Down the House (Thomas Allen)
Russell Wangersky recounts his years spent as a volunteer firefighter, first in Wolfville and then in Newfoundland, in such a way that it sucks any Hollywood romanticism right out of the profession. Battling with post-traumatic stress disorder, Wangersky forces you to breathe in toxic smoke and contemplate the fragility of the human body and the randomness of death. Not a light-hearted read, but one of the most compelling books of the year.
Mariko and Jillian Tamaki
,
Skim (Groundwood)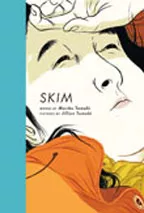 An astounding artistic collaboration by cousins, this graphic novel about a young wannabe Wiccan goth and her first love captures the excruciating pain and elation of being 16 and an outsider.
Miriam Toews, The Flying Troutmans (Random House)
A family road-trip novel that's gutsy enough to tackle mental illness and still light enough to allow for laughs and character eccentricities.
Pasha Malla, The Withdrawal Method (Anansi)Look for cancer patients who are never victims, kids with adult wisdom, fickle lovers and men who fall short of acting like the heroes they believe they are, in this promising debut short-story collection.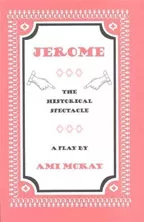 Ami McKay, Jerome (Gaspereau); Fraser Mooney Jr.,Jerome (Nimbus)The fascinating true story of a mysterious legless and mute man found washed up on the shore of Sandy Cove, Nova Scotia, captured the attention of local writers and playwrights, but McKay brings vivid imagination and poetry with her carnivalesque theatre production.
Sue Carter Flinn is arts editor for The Coast. She read stacks and stacks of books this year.