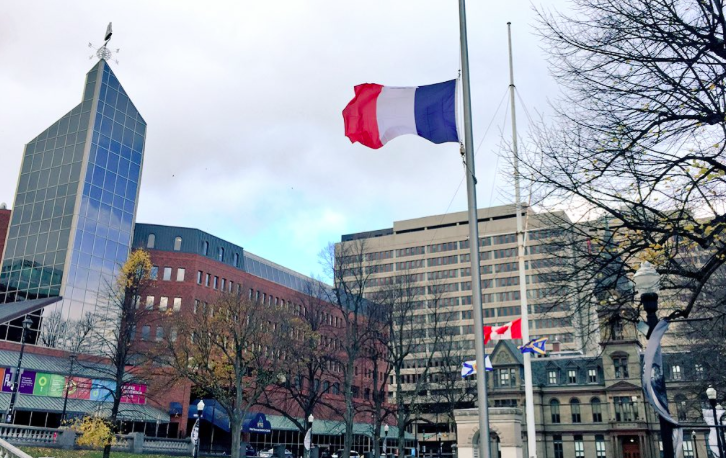 Paris will be a hot topic of conversations this weekend when international government and military officials meet with academic and corporate leaders at the annual Halifax International Security Forum.

As Stefon would say, this forum has everything: Peter MacKay, ISIS, a badass new Minister of Defence, wordplay, the military-industrial complex, Charlie Hebdo, New Brunswick premier Brian Gallant and a heavy shadow from the deadliest attack in France since WWII.
"With Paris top of mind for security officials and citizens around the world, the ideas generated at Halifax International Security Forum this weekend will be more important than ever," HISF president Peter Van Praagh said in a release.  "The agenda ensures that every angle of the common threats that democracies face are addressed head-on."
The 2015 agenda for this weekend includes numerous on- and off-the-record panels responding to global security concerns in the wake of the Paris attacks.
They include discussions with titles such as "Post-American Stress Disorder: From Afghanistan to ISIS," and "Qui est Charlie? Europe's Integration Problem."
Islamic extremism has been a hot topic at the HISF since the inaugural conference back in 2009.
Last year's forum saw members of ISIS hijack the #HISF hashtag to circulate a propaganda video and send messages to forum participants through social media.
Other planned sessions this weekend feature some eye-rolling puns, like "Mullahs with Moolah: The World After the Iran Deal," and "China's Bottom Line: A Dim Sum."
The weekend's events will also include an opening speech by newly appointed Minister of National Defence Harjit Sajjan, and a reception Friday evening at the Museum of Immigration at Pier 21.
Former defence minister Peter MacKay will be given a "Builder Award" at a gala dinner on Friday night. Aside from the children he retired from politics to spend more time with, the Halifax International Security Forum was MacKay's baby.
You can read the full agenda for this weekend's events right here.