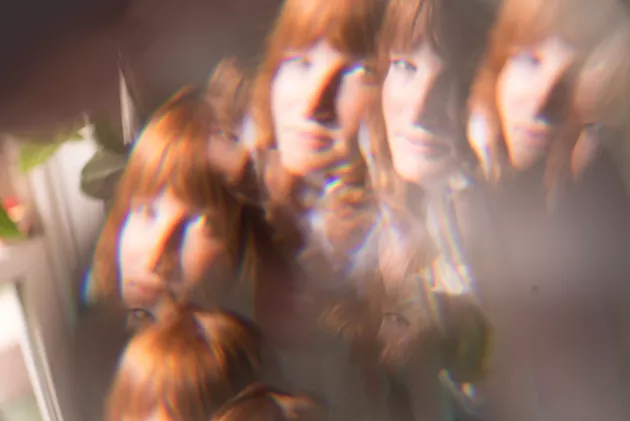 Two comebacks and an alt version to tell you about on this sweet frosty Friday:
In 2012, a ginger-haired dream named
Jennah Barry
dropped an instant classic called
Young Men
, entrancing full cities with her deft songwriting, incredible voice and aspirational stage banter. She played and played, and then she stopped.
There was vocal surgery, there was a baby; in between she ran a bakery and lived in a house on the south shore she built with her own hands. But now there is new music. If you've managed to catch a Barry show in the past few years—it's not been easy—you may have heard her sing "Roller Disco," a gentle, lost AM radio hit that's given a gauzy, dreamy horn intro on this recording (produced by Colin Nealis). The refrain is, like the artist herself, a a stone-cold classic: "Round and around to the sound of the radio/caught in a turn till I learn how to let you go."
Barry's new album will be out next year on
Forward Music Group
. Get a preview at
In the Dead of Winter
in January.
Also returning after a five-year hiatus is
Don Brownrigg
, who's been sitting on a full-length recorded with
Daniel Ledwell
in Lake Echo.
Never one to do things by the book, Brownrigg's return is soft and slow; in "Room for Me" he reaches for his upper register, accompanied by strings from
Kinley Dowling
, for a gentle but deeply sad ballad with no resolution.
Brownrigg's
Fireworks
is due out in the new year. Check out the video for "Room for Me," directed by
Melanie Stone
:
Annnd 2018 contender for local record of the year Hillsburn have also revealed their softer side, this week release an acoustic version of "Everywhere," originally produced by Classified. This re-working is more emotional and orchestral than the former's propulsive fist-pump vibe—swelling to a dramatic finish is probably what this band does best.
A deluxe version of
The Wilder Beyond
will be released in February.