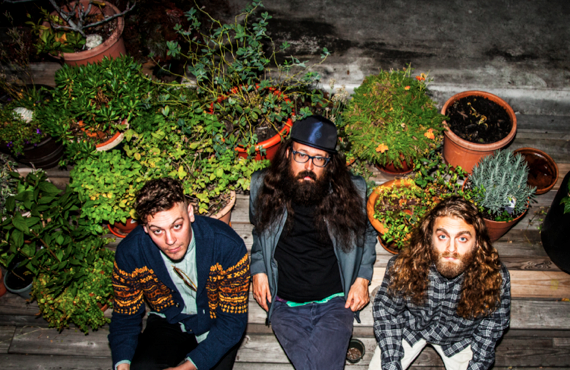 "Zs has no peers really," says Sam Hillmer, founder and tenor saxophonist of his Brooklyn-based experimental avant-garde ensemble (pronounced the American way, "zees"). "But there are really engaged audiences." With Patrick Higgins and Greg Fox, Zs is a sonic experience that exceeds expectation, even though "expectation is the death of experience," Hillmer says.
With swelling fullness that is all-consuming, Zs evokes the full range of human emotion, from terror to disillusionment to pure ecstatic joy. "We are all interested in drama, I think the choices we make seem logical to us, it's how we feel about things," says Hillmer. "We aren't trying to be outrageous, we are trying to be clear."
The trio's influences range from Philip Glass to Pygmy hockets, from Kate Bush to Ethiopiques, from Metallica to Machaut "and, like, billions of other people," Hillmer says. As a saxophonist, he looks to Ethiopian orchestral jazz player Getatchew Mekurya, who died this past April, and Ethiojazz and other east African traditions, if that gives you a clue into both the foreign and familiar nature of Zs. Often called one of the strongest avant-garde bands in New York, you should still check your expectations Friday night at the Deep Water Church door.