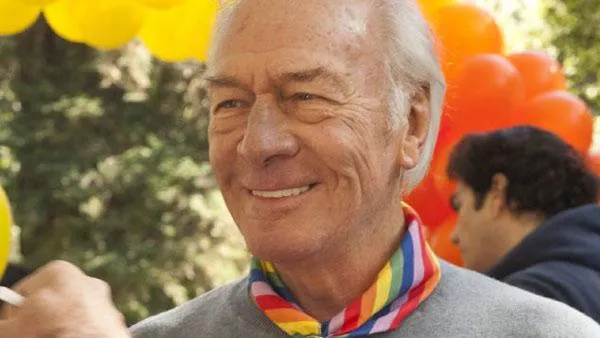 Listen: we know you love to hear from us, regardless of the nature of the message, but we figured that it was due time you got a real taste of, y'know, the actual premise of this blog—telling you what it takes to become a professional theatre group. Sure, it's nice to come out here and write some hilarious and always well-received tax jokes (see last blog post), or talk about our awesome fundraising to twinge that little bit of guilt inside you that gets your butts into theatre spaces (more on this later). But for this post here, we want to give you a real insider's look at the glamorous (often mistaken for "frivolous" by our parents) life of young theatremakers.
Now, you can't really tell anyone how to write, but I've written and directed several original plays and by now have som sense of how playwriting happens. I can say with some authority that it's almost always exactly like this:
Step 1: Get an idea. I've talked with some playwrights who get their first inspiration from stories, people, or situations. Sometimes a character will pop into your head; sometimes, it's an image. With Wit's End's newest play, Science Inaction, the image of someone attached to a mess of wires in front of a wall of television screens appeared in my mind. Why? No clue. Although I think it might have something to do with the roughly 400 cumulative days I've spent watching TV over my lifetime. And no, I'm not ashamed. Much.
Step 2: Fill in the blanks. Where did the televisions come from? Who owns them? What is she like? Why is she the way she is? For me, filling in the blanks was a matter of wanting to explore some ideas from my time as an undergraduate at King's College. And also, of course, wanting to write about girls. They crazy.
Step 3: Buy scotch.
Step 4: Drink scotch. I can't speak for all writers, but this step is key. After I've come up with an idea for a show, I like to let the ideas simmer at the back of my mind for a while, or sometimes for a frustratingly long while. Hence the scotch. It helps the simmer like an idea-slow cooker, or at the very least, a nap-assister.
Step 5: Write the damn thing. I love Step 4, but sometimes I use it as an excuse to avoid work. Writing is (read: "should be") a job and you have to put in the same time and effort as with any other. Halifax-based actor, playwright, and Wit's End collaborator Lewis Wynne-Jones and I often chat about this—writing is not about waiting around for that one magical moment when the planets align and you're in the writing mood. It's about hard work, we say to each other. As we drink. While not working.
(Although it certainly is nice when that moment of inspiration hits. A couple months ago I watched the film Beginners, bawled my eyes out, then felt the urge to work and wrote for about seven hours straight. Apparently a gay Christopher Plummer just does it for me. Take note, ladies.)
Steps 6,7,8, et.: Make it happen. A play isn't worth much if it's never performed. That being said, there are a lot of different creation styles for a lot of different playwrights. For this go-round, Wit's End held an initial read-through with the cast and is currently going into rehearsals for what we've called an "extended workshop." That means over the next few weeks we'll have the chance to explore and experiment with the script and with the technical elements of the piece (spoiler: there will be more than a few television screens involved) before performing it for YOU June 28th to July 1st at the wonderful Bus Stop Theatre.
The script will then go through some form of rewrite, depending on what works and what doesn't, before another development activity this coming September, followed by its WORLD PREMIERE next year.
Now what I meant when I said writing a play is almost exactly like this, I actually mean that I am lying and I have no idea how most people do it. But we decided these steps were the way to make our play the best it can be. And I suspect that's pretty much how everyone does it.
And, because what is a Wit's End blog post without a little self-promotion: our fundraising efforts on our indiegogo.com/witsend.page are coming along amazingly—so many thanks to all of you who have donated—and on June 9th, we're holding a fundraiser at the aforementioned wonderful Bus Stop Theatre. We've nabbed some members of the ever-hilarious Picnicface (#SAVEPICNICFACE, of course), at least one incredibly fun band in Dream Friends, the pop party dance throw-down sound of DJ Yellow Fever, and probably a surprise guest or two! It's only $5 at the door and it all gets underway 8pm. It's gonna be awesome—you're gonna see some sweet stand-up, then get down on da flo' (as the kids say)!
Playfully yours,
Griffin McInnes
(One half of the Wit's End creative team)