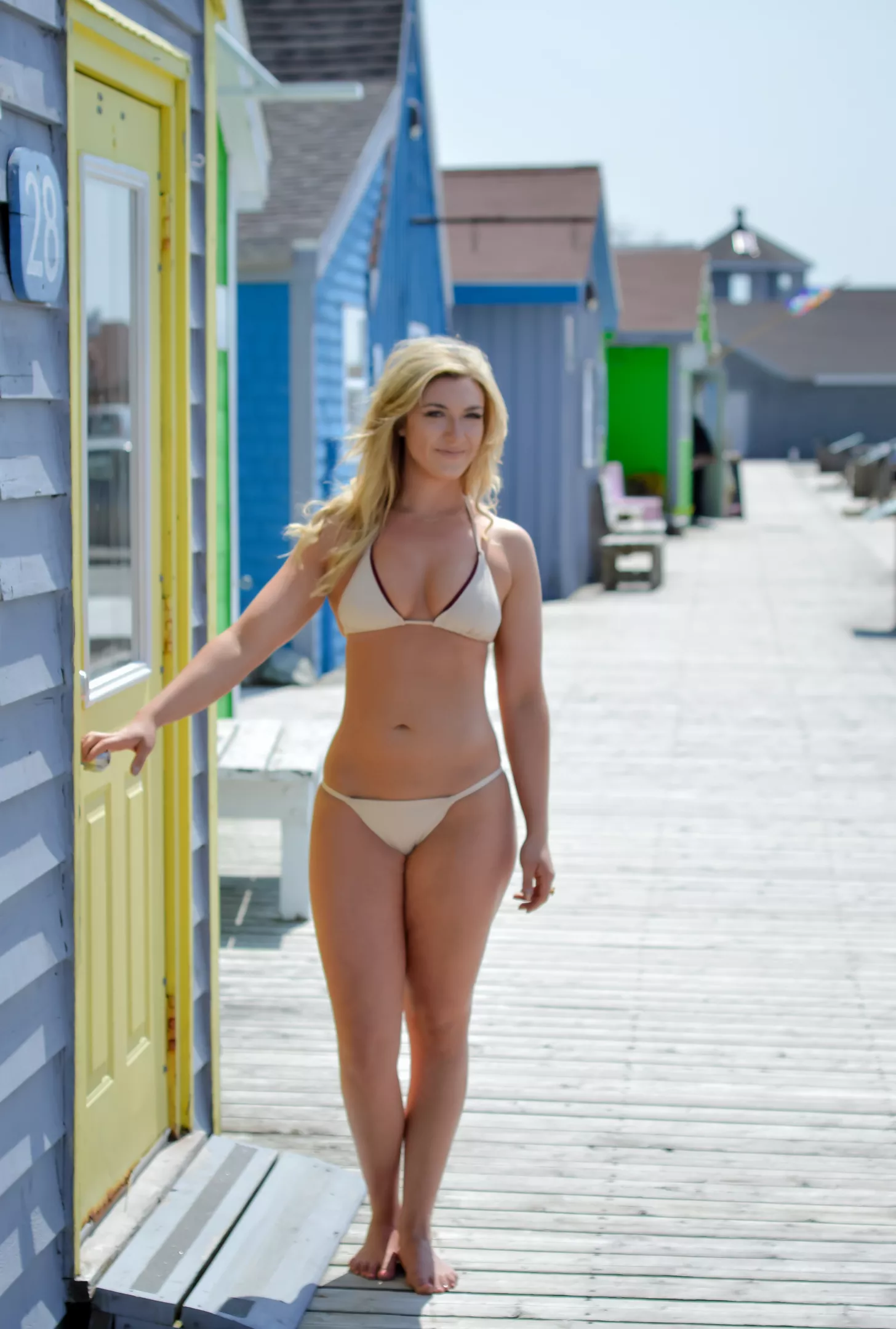 Shopping for bathing suits is the worst, but if sisters Anna and Omeda Swinemar have anything to say about it—it's about to get a little bit easier.
Together, the Swinemars are getting ready to debut their line, and first foray into fashion, Mëda Swim, just in time for summer. "We're really big into promoting body positivity," says Anna. "We struggled with our weight and image growing up. We felt the affect of what the media was portraying at that time, and still does, for our ideal figure, there was just so much pressure."
That desire to represent all bodies drove the pair to try something completely different from their day jobs with Mëda (modelled by every day people, and friends from their yoga classes) and over the last year they've been preparing their line of seven mix-and-match pieces in five colours, which will land in their online shop in mid-June.
"We wanted to go for super functional and super comfortable, no crazy designs," says Omeda. "You're not really reinventing the wheel with swimwear, we're trying to be innovative with the fact we're portraying different shapes and sizes."
Find Mëda on Instagram for an early peek, and keep an eye on medaswim.com for a shop launch.