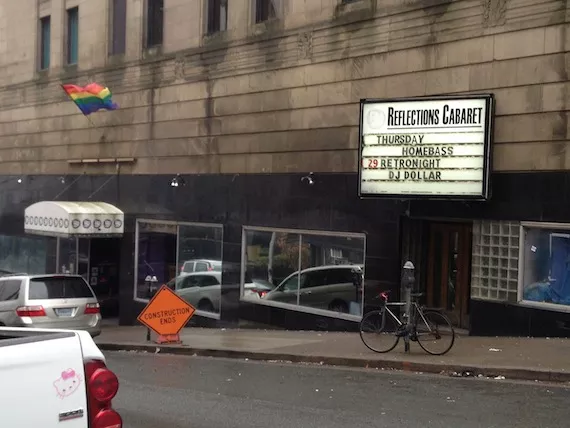 If the police chief gets his wish, Reflections and other cabarets will be calling it a night at 2am.
At last week's council meeting, as council was setting its "priority" items for next year, police chief Jean-Michel Blais told council he had initiated discussions with the province in hopes of changing bar closing time.
"Ideally," Blais told The Coast in an interview, "I'd like to see everyone close at the same time, at two o'clock, but I also realize that there's a difference with the various licences that are out there, so I'd be very happy with just one hour back."
Most bars must close by 2am, but those with cabaret licences can serve until 3:30am. There are three active cabaret licences in downtown Halifax: Reflections, the Toothy Moose and The Dome.
Mike Schmid, of Reflections, says he and the Nova Scotia Restaurant Association recently met with Blais. "The police department brought statistics they said were typical for a weekend night, and a very small percentage of the incidents happened after four o'clock. It seems like most of the incidents are happening before the cabarets are closing down, not after.
"People tend to go home when they get out at four o'clock," continues Schmid. "People that leave at two o'clock tend not to go home. So if you're going to have trouble, it's with the people who leave at two o'clock. At four o'clock it's time to go home, at two o'clock it's time to go get a pizza."
Schmid additionally objects that there aren't enough cabs to handle both the regular bar patrons and the cabaret patrons at the same time.
At this point, Blais' suggestion has not been officially considered by the province. Were a change to come, it would have to be studied by Service Nova Scotia, which oversees municipal affairs, and be adopted by the legislature