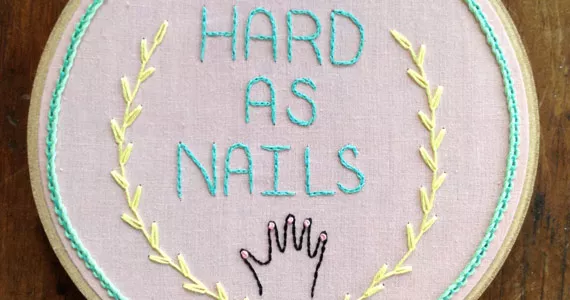 1 The BFF The rad, and radical, creations of Taylor Made come from the hands of Anna Taylor, who aims to "empower, encourage and softly redefine norms" with her work. She freehand embroiders great things like Not Sorry, Feel No Shame and Fuck This Shit onto hand-dyed fabrics, and you can find her work at Inkwell Handmade Boutique (1658 Market Street), on Etsy (TaylorMadeHfx) and at Halifax Crafters Winter Market.
---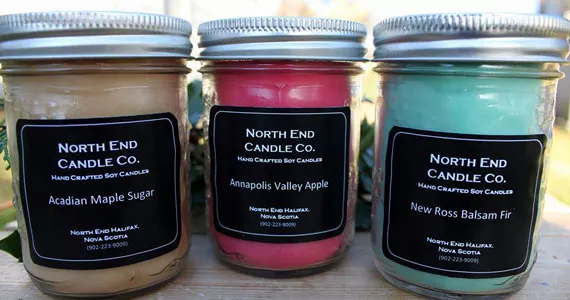 2 The co-worker Lighting a scented candle at your desk at work usually means one of two things—you're trying to create a relaxing, homey vibe in search of your office chi OR you're subtly hinting to your cubicle mate that they friggin' stink. Regardless of why, the aroma of one of the North End Candle Company's (Duly Noted Stationery, 1459 Brenton Street) handmade, soy creations is a gift guaranteed to get your work spouse fired up.
---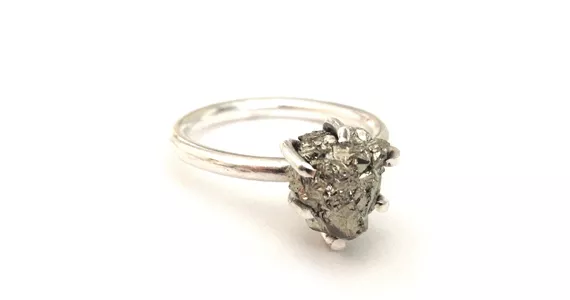 3 The main squeeze What better way is there to tell someone "you are my rock" than strapping a sparkly chunk of fool's gold to their finger? These stunning pyrite rings ($65) are coutresy of Dreamboat Lucy and they aren't just handmade, they're one-of-a-kind, perfect for a person who's one in a million. Available online at dreamboatlucy.com.
---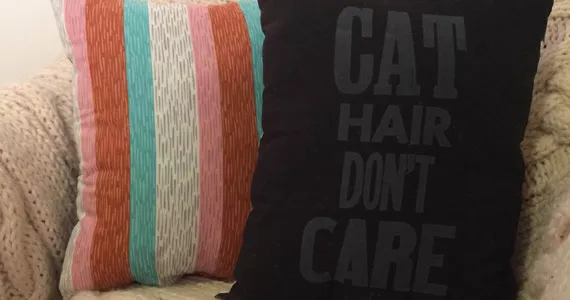 4 The cat-lover What makes a cat person a true cat person is fur immunity—it takes a special kind to forever be over the fact they're covered in their pet's rejected hair. Letterpress Gang member Katherine Victoria Taylor's Cat Hair Don't Care pillow ($45) is based off a pattern called Homebody, which is purrrrfect, using fabric from Patch Halifax and is available via her Etsy shop KVTprints or you can email her at kvtprints@gmail.com
---
5 The fancy friend Frank & Folly is home to many stocking stuffers that are weird, wonderful and cheeky, including this dapper accessory for your tie-toting pals—perfect for New Year's soirees and general good-impression-making. They're made from re-purposed bullet casings and screws, and they're cool, so stock is limited. Pop by F&F's pop-up shop, Tanked & Jolly (Thursday, December 4, 6pm) at The Company House (2202 Gottingen Street) or check out frankandfolly.ca.
---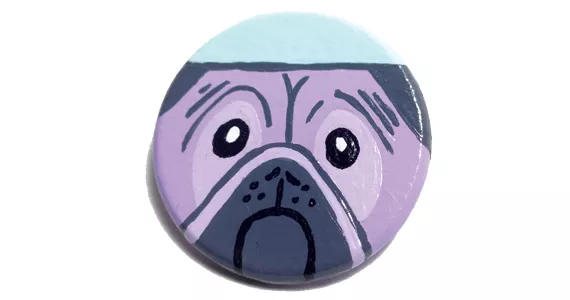 6 The secret Santa Basically anyone you draw out of the gift swap will be chuffed to recieve a lovingly made pin, necklace or pair of earrings from Pin Action. Coast alum Megan Fildes paints burgers, doughnuts, hotdogs, kittens, diamonds and pug dogs onto sweet wooden pieces. You can find these sweet faces on Etsy, at Argyle Fine Art (1559 Barrington Street)and this weekend at the Halifax Crafters' Winter Market.