JUNE 21
Partner w/Century Egg and No, It's Fine.
Sackville's finest stoner rock ex-pats return to the east coast for what'll surely be one of the sweatiest gigs of the summer—and one of the best, with support from the mathy No, It's Fine and alt-popsters Century Egg.
The Seahorse Tavern, 2037 Gottingen Street, 8pm, $17.50 adv/$25 door
JUNE 22 - 23
Matt Minglewood Band
Two nights of good times from the evergreen Cape Breton rockers. If you're into noodling guitar solos and stacked harmonies this show is for youse.
The Schooner Room, 1983 Upper Water Street, 8pm, $30/$35
OUT OF TOWN
JUNE 25-28
Tim Baker
Baker's voice was one of the defining features of dearly missed, too-good-to-be-true band Hey Rosetta! Rumour has it he's been working on a solo record, and I'd say chances are high that he'll try out some new stuff on this string of shows in Moncton and PEI.
June 25, Tide and Boar Ballroom, 700 Main Street, Moncton NB, $33
June 27-28, The Trailside Inn, Mount Stewart PE, $25
JUNE 29
WassGang's FB, Burna Bands, Houdini, Top 5, Duchess Millz
This stacked show may have lost its original headliner (Casper TNG dropped off the lineup last minute) but it's still a serving a slew of other up-and-comers from Halifax and beyond.
Alderney Landing, 2 Ochterloney Street, 8pm, $40-$50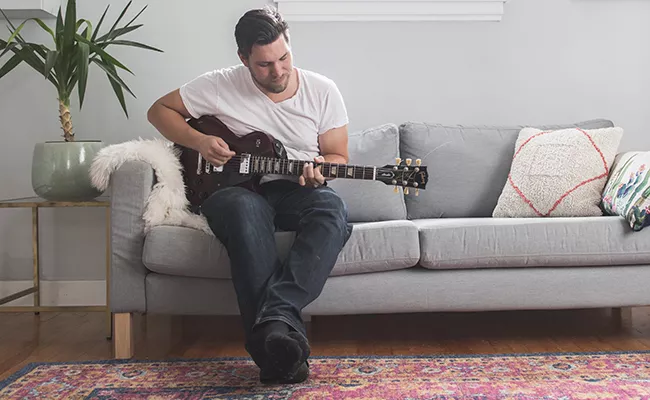 JUNE 30
Pat LePoidevin album release
LePoidevin's latest project represents a surprising turn for the teacher and singer-songwriter: A sci-fi concept album called Captain Myles & The SPR that takes inspiration from his junior high students and follows two teenagers on a journey of DIY space exploration. He'll celebrate its release with Owen Meany's Batting Stance.
The Seahorse Tavern, 2037 Gottingen Street, 8pm, $10
JULY 1
Canada Day w/ Mo
Kenney, Skratch Bastid and Allan Rayman
A more modest affair than last year's nationalist dubstep party, this year's HRM Canada Day concert returns to Alderney Landing with these co-headliners.
Alderney Landing, 2 Ochterloney Street, 5pm, free
JULY 4
Sebastian Bach
He's sung in Skid Row, he's acted on Broadway, he's guested on *The Trailer Park Boys* and he's still screaming after all these years—one of metal's finest voices brings his 2018 tour to the Casino's Schooner Showroom.
The Schooner Room, 1983 Upper Water Street, 8pm, $40
JULY 6
No Doubt, Silverchair and Hole tributes
A tribute show triple-threat, featuring cover sets from Tragic Kingdom (as No Doubt), Smells Like Girl (as Hole) and Freak Show (as Silverchair). You really can't pass up an opportunity to hear "Celebrity Skin" and "Don't Speak" at the same show. Start resting your vocal chords for singalongs now.
The Seahorse Tavern, 2037 Gottingen Street,10pm, $9
OUT OF TOWN
JULY 7
Frank Turner
You might not know of Frank Turner but I'll bet $10 someone you went to high school with loves him, either from his days fronting UK hardcore outfit Million Dead or his softer, equally impassioned solo work. Drop your old pal a line and take a road trip to Fredericton for a night of feeling, feeling, feeling.
Boyce Farmers' Market, Fredericton NB, 7:30pm, $28 adv/$33 door
JULY 14
Joe Jackson
I'm pretty sure that the only Joe Jackson song I know is "Steppin' Out," but the bassline in that song is enough to convince me the man is a living legend. This show is sold out as of press time, but there are often day-of tickets released, so keep an eye and you could get lucky enough to see this Grammy-nominated artist in the flesh.
Rebecca Cohn Auditorium, 6101 University Avenue, 7:30pm, $50-$80
JULY 20
Rich Aucoin w/Dance Movie and Brothers
Aucoin's packing up his parachute and heading for the shore. Whether you're new to his music or have seen him a dozen times, a midsummer's night of dancing and chanting with Halifax's best partier won't disappoint.
The Shore Club, 250 Shore Club Road, Hubbards, 10pm, $23
JULY 26
Madison Violet
The Carleton feels an impossibly small venue for the big harmonies of Madison Violet—grab a ticket before they're gone to enjoy the refreshing songs and stories of songwriters Brenley MacEachern and Lisa MacIsaac.
The Carleton, 1685 Argyle Street, 8pm, $25
JULY 28 + 29
Thorgy and the Thorchestra
The sometimes insufferable but totally original RuPaul's Drag Race alum joins forces with Symphony Nova Scotia for two nights of music and drag. Love her or hate her, it's hard to pass up an opportunity to see the infamous queen do a cartwheel while holding her violin—Thorgy's nothing if not memorable.
Rebecca Cohn Auditorium, 6101 University Avenue, 7:30pm, $25-$55
OUT OF TOWN
JULY 30 + 31
Bryan Adams
It's probably been awhile since you've listened to Bryan Adams, but chances are it's also been awhile since you've been to Sydney or Summerside. Kill two birds with one stone with a nostalgic summer road trip to catch Adams' CANADA THE ULTIMATE TOUR.
July 30, Centre 200, 481 George Street, Sydney, 8pm, $49-$99, July 31, Credit Union Place, 511 Notre Dame Street, Summerside PE, 8pm, $49-$167
OUT OF TOWN
AUGUST 13 + 14
ZZ Top
When I was a teen I once heard "Gimme All Your Lovin'" on the radio after taking someone on the date and it felt like a moment of real romance and nostalgia, like the scene in
Lady Bird
with that Dave Matthews Band song. It brings me a strange comfort to know that in all of the years since, as we've all grown up and grown cynical, ZZ Top has probably stayed pretty much the same. Still rocking those impossibly huge beards, still playing all of the songs you'd forgotten you loved.
August 13, Harbour Station, 99 Station Street, Saint John, NB, 8pm, $63-$108, August 14, Credit Union Place, 511 Notre Dame Street, Summerside PE, 8pm, $54-$162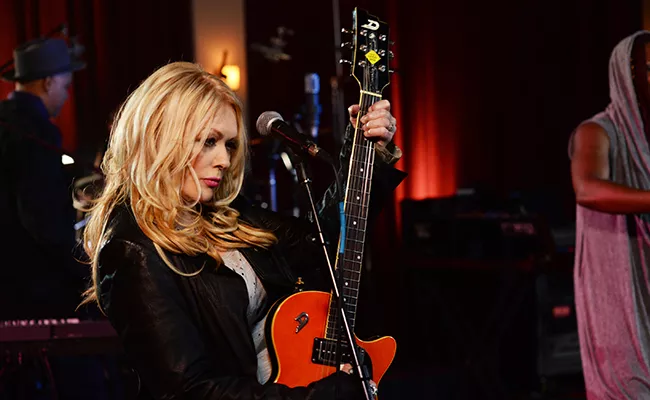 AUGUST 15
Nancy Wilson
Undeniable.
Rebecca Cohn Auditorium, 6101 University Avenue, 8pm, $50-$65
OUT OF TOWN
AUGUST 23-25
Matt Mays
Hair like seaweed and tunes consistent like the tides—Matt Mays will make his annual return to the iconic Hubbards venue for three nights of late summer rock 'n'roll. Show up early to catch Vancouver's Dustin Bentall, or plan on staying late to take a post-encore dip in the Atlantic—if you got tickets, that is.
The Shore Club, 250 Shore Club Road, Hubbards, 10pm, $45/$55