CAM SMITH
This is going to sound so corny but when I was in high school I documented every day of December in a notebook and gave it to my then-girlfriend. Here comes the icing on top of the cake—I left Christmas Day blank and included a pen so we could fill it in together. I think I was listening to a lot of B2K at the time. So weak."
Catch Cam with Thrillah on Saturday, December 13 at The Company House.
LOCC STANA
"This year all I want is a PS4 or studio equipment—but it's not gonna happen, Santa told me years ago now that I'm on my own. The best gift I ever got is my daughter, she was a little pre-Christmas in October 2010. The next best gift would be a silver cross pendant from my late grandmother, she gave it to me about 10 years ago and I wear it from time to time."
Wood Grain Music Vol. 1 will be out in the new year, catch him Saturday, December 6 at Jacob's Lounge for the Rappin' Gifts for Christmas Daddies fundraiser with Jay Truth.
---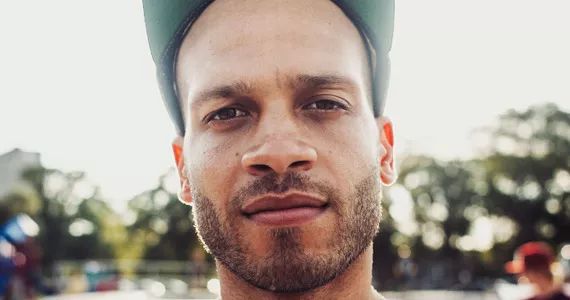 JAY MAYNE
"All I want for the holiday is warm weather, no police at the skatepark and more flick."
Jay Mayne's new project is coming soon, and that's a promise.
---
SHEVY PRICE
"I'm home for Christmas, that's more than I can ask for. Oh, and I'm a fan of the holiday foods and homemade baked goods! Growing up, the holidays were about family and being together to celebrate and go to church—not materialistic things, even though gifts are nice. Best 'gift' I've gotten for Christmas—which I get every year—are white ankle socks, or my godmother buys me funky sock slippers. But the best gift is watching the little ones, having family together and spending time." Keep up with Price via facebook.com/shevypricepage.
---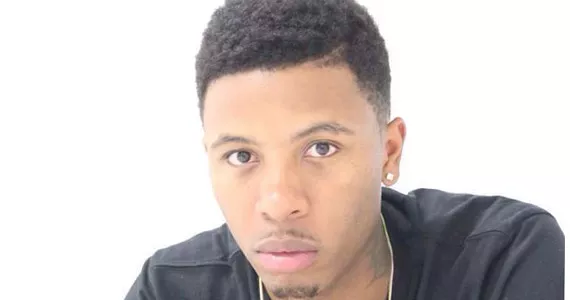 RELLZ
"What I want for the holidays is just the positive energy and good vibes of the good people in my life. I'm not focused on gifts, but if somebody takes time to get me something I will appreciate it. Sentimental value has been very important in my Christmases. The best gift I ever got was life from my mother and god's guidance to be alive and free on Christmas to enjoy the celebration." Look for a new EP in 2015, and new videos in the meantime.
---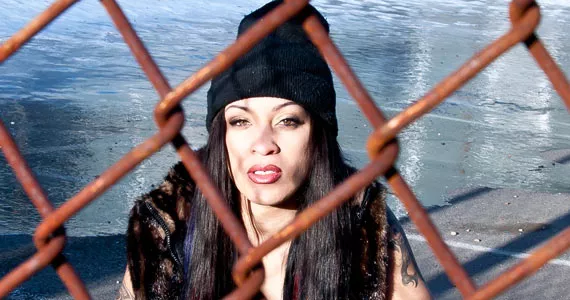 REALEYEZ
"This year I'm asking Santa for stability. I'm always running around doing things, helping people and working on my music I never have time to relax so to be able to balance everything out would be my peace of mind. I'm also asking him for a new car, haha. I'll settle for a new bass guitar so I can rock out while I sing. The best gift I was ever given was my little sister Ebeni, born December 23, 1994." Be on the lookout for Realeyez' The Female King, and catch her live at the female cypher at Alteregos (2193 Gottingen Street) this Saturday.
---