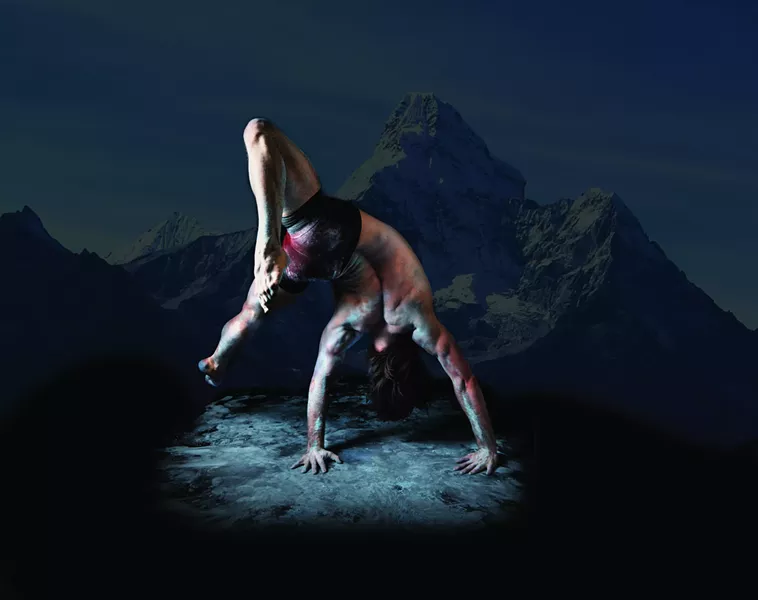 Before Red Sky's performance of
Backbone
, the company's Artistic Director Sandra Laronde took to the stage to describe the vision of the show. She pointed out the difference between Western cartography and Indigenous mapping; where the Western approach is to segment and divide through borders, an Indigenous worldview promotes a more holistic and fluid approach. The Rocky Mountains, Laronde explains, can be understood as the backbone of the earth: the spine of a living, breathing creature.
The performance that followed can be called nothing less than an embodiment of this idea and a ritual of the strength and power found within it. It presents an Indigenous vision and philosophy of mapping land and space that is visually arresting and emotionally impactful. With live percussion, virtuosic choreography, and a stunning display of physical strength,
Backbone
is impressive, dynamic, and often serene.
For one night only, Halifax was lucky to have one of Canada's leading companies of Indigenous performance. Live Art Dance has programmed another prodigious season, continuing a track record of inviting companies that offer a multitude of voices and artistic expressions.