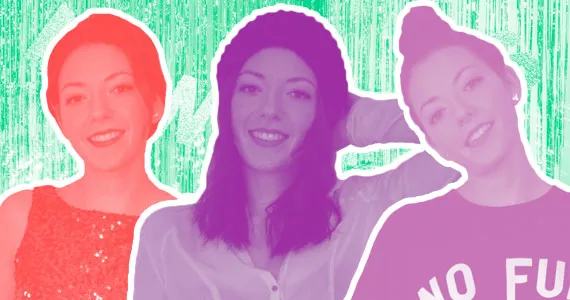 Going out
Sweet Pea, 1542 Queen Street
Nothing says New Year's Eve like a sequinned romper and black knee-high boots. This outfit might make people think you looted the set of a Taylor Swift music video (and red lipstick will further their suspicion)—but the haters gonna hate, hate, hate, so just shake it off.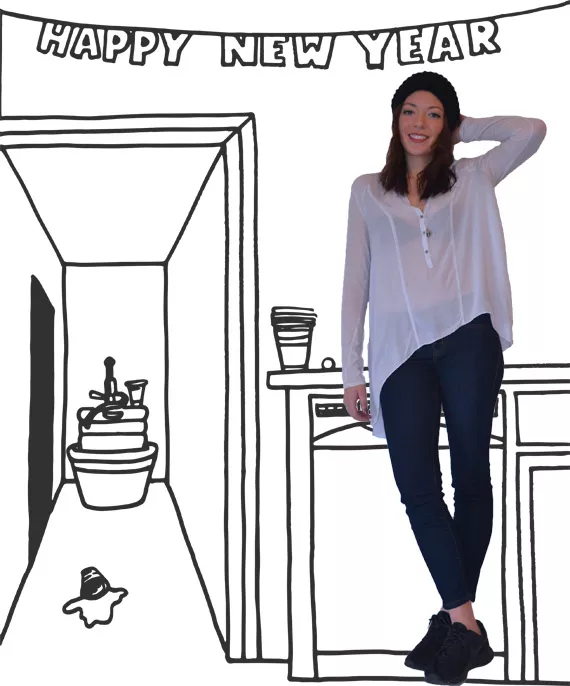 House party
Lost and Found, 2383 Agricola Street
At these sneaker-friendly functions the beer tends to flow, so skip the gown and opt for something a little more casual. A flowy top and dark-wash jeans should be your go-to. That said, this is the happy medium of New Year's parties and you can wear whatever the hell you want.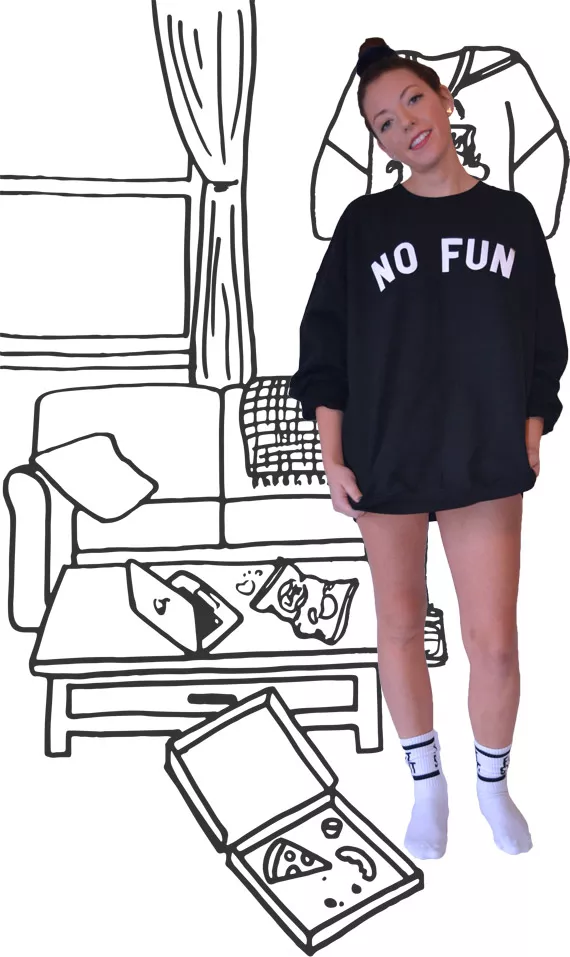 Netflix and chill
Big Pony, 2168 Gottingen Street Despite what the sweatshirt says, staying in can be just as fun as partying. Streaming every episode of Master of None in your sweats, eating pizza and passing out before midnight sounds pretty idyllic to me. You won't have to tackle the New Year's Day hangover—and you don't even have to wear pants.