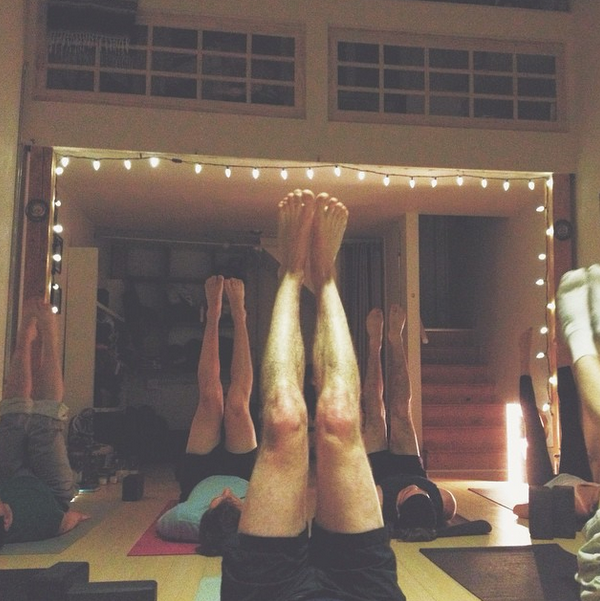 RIO | Rock In Opposition Studio (5781 Charles Street), one of north end Halifax's newest spots, has been welcoming yogis, brogis (yeah, broga is totally a thing here) and anyone interested in moving, stretching and sweating through its doors since December, but it officially celebrates its arrival this Saturday, January 17.
From 7pm-10pm enjoy the jams of Neon Dreams, feel free to BYOB, meet/greet the team RIO and see for yourself what they've been up to.
"We're trying to branch out a little bit, break down the traditional practices of yoga and pilates and make it more accessible to people who are intimidated or feel they don't fit in," says owner Connie McInnes, who offers classes like Stress Melt Flow, Rock Your Asana and Feel Good Flow and aims to cater to everyone from beginner to athlete. She had the idea to open her own studio after falling in love with one in Toronto. "I just loved the community, it was this environment where I could just walk into and everyone was friends, everyone was talking. It wasn't hat corporate structure," says McInnes. "What has been created since opening the doors was just so natural, everything I envisioned is just happening so naturally."
And so what if you have a few too many pops on Saturday? Complete your RIO weekend with Sunday morning's Hangover Hustle + Flow class (12pm), a mix of yin, vinyasa and restorative practices that'll fix you up real good.