Adria Young
Nigel Chapman (Nap Eyes) solo set
This past humid Saturday afternoon, a bunch of Halifax bands carried gear, a generator and sweet summer snacks to the old lookout on the
Polly's Cove Trail
, a rugged path with a beautiful view of
Peggy's Cove.
Organized by
Matt Peters
, the Polly's Cove Summer Show featured eight sets of folk, rock, sludge and electronica on rock beds. Real rock and roll. This reporter (me) slept in until 3:30pm, so I missed
Escape Tapes
and
Sledge
, but after grilling hot dogs and drinking coffee, I snapped a few photos as the day moved between light and grey. It was a pretty sick show.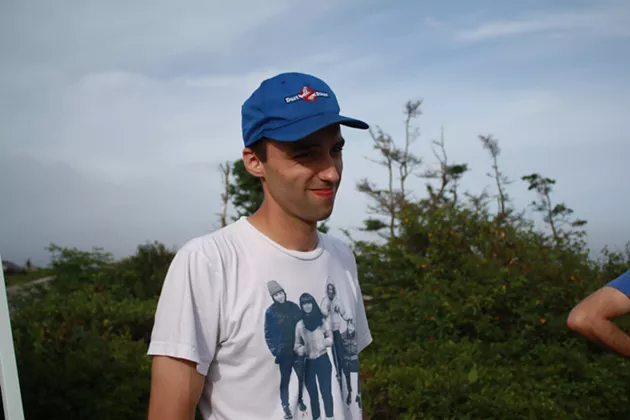 Adria Young
Matt Peters (organizer) kept things rolling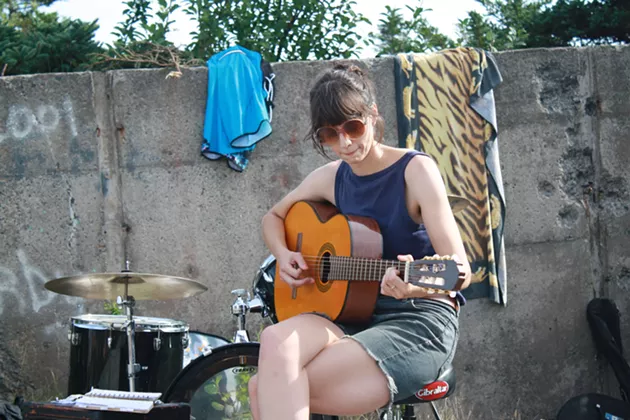 Adria Young
Cactus Flower (Jess Lewis) solo set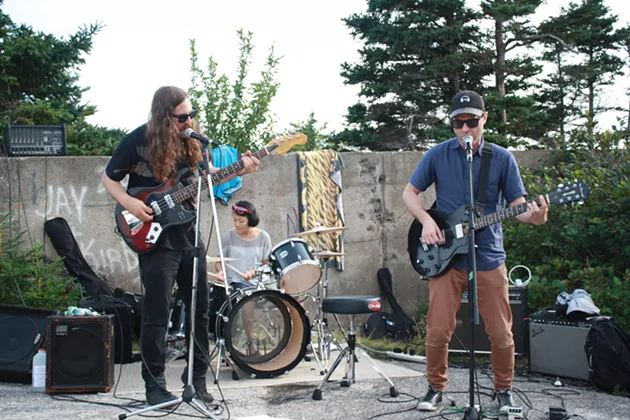 Adria Young
Bad Vibrations (sometimes "Bad Vibes")
Adria Young
Evan Cardwell (Bad Vibes)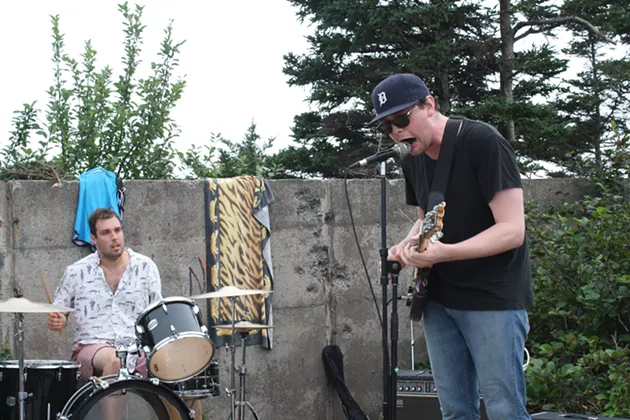 Adria Young
Bloodhouse
Adria Young
Bloodhouse
Adria Young
The sun came out, Nick Dourado says peace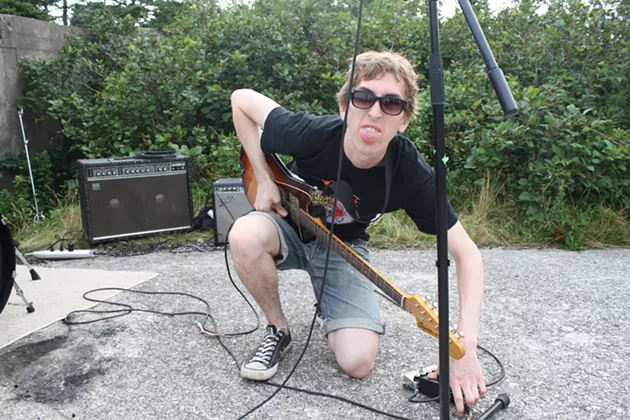 Adria Young
Dave Burns (Surveillance)
Adria Young
Rachel Fry and Tri Le (Surveillance)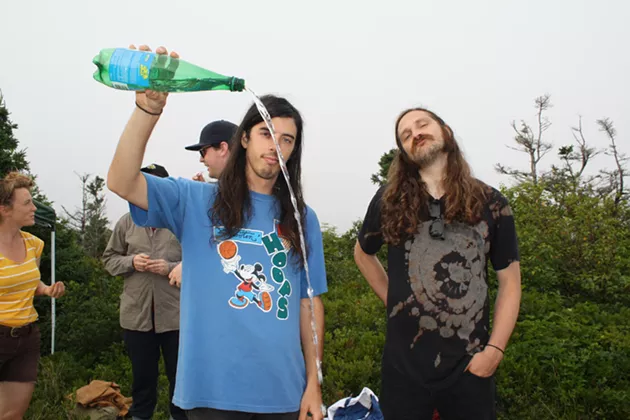 Adria Young
Josh Salter and Evan Cardwell: "For the homies"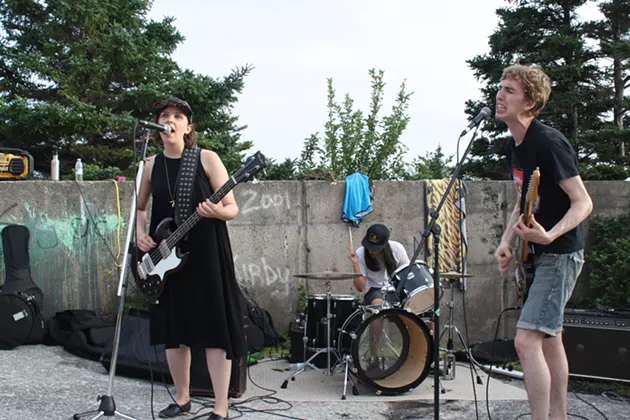 Adria Young
Surveillance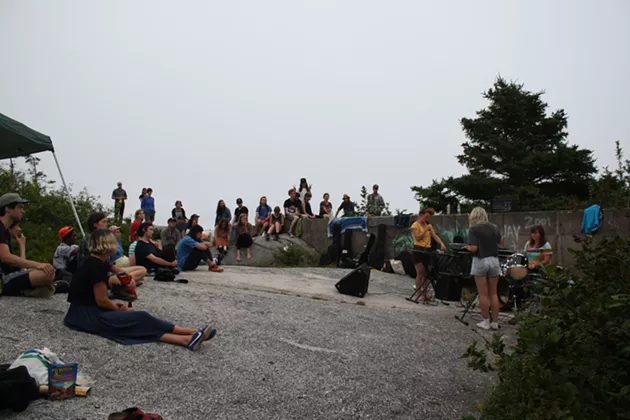 Adria Young
Gift From God (Kira Daube, Lindsay Dobbin, Liz Johnson)
Adria Young
Liz Johnson (Gift From God)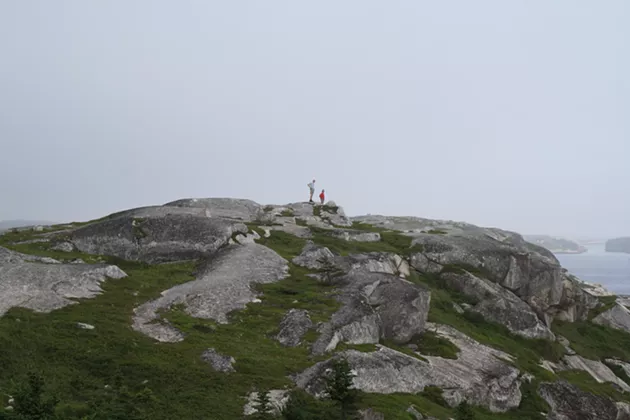 Adria Young
Nigel Chapman and Danika Vandersteen
Check out all of these bands online or at an upcoming show (I'll let you know). And this just in:
Surveillance
released a new video today in anticipation of their upcoming seven-inch (check out Dave Burns' label
Various Records
, you distortion-loving freaks). Memories of the rock.