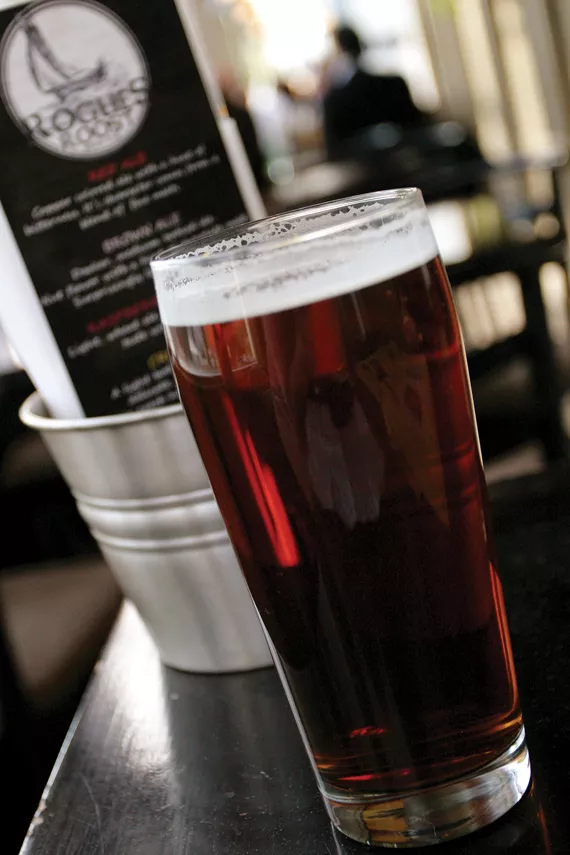 Sixteen years ago, Doug Johnson had the great idea to open a pub that'd only serve only house-made beer on tap, his brainchild Rogues Roost (5435 Spring Garden Road) has been a downtown drinking fixture ever since.
Today, Rogues officially became part of Charlottetown's Murphy Hospitality Group—an extended family of two breweries and 12 restaurants, which includes recent arrival on Halifax's Waterfront, The Gahan House.
It's a change of hands about two months in the making, and MHG's Kevin Murphy couldn't be happier to both welcome one of Nova Scotia's oldest craft brewers to his roster and expand further into Halifax's food and drink scene. "We're very excited. I look at the beers they produce, and the brand has quite a following—we're excited to enhance it and grow it," he says. But, fear not regulars, enhancing and growing don't mean anything has to change...the staff, food and brews you're used to will be staying put.
"It's good news for everyone. When we were opening Gahan [in Charlottetown] way back, I remember drinking the beer at Rogues and how great they all were," says Murphy of his own Rogues-related nostalgia, and his taste for brewmaster Lorne Romano's concoctions. "We think we're really fortunate to have the opportunity to be part of Rogues Roost chapter two—as we're calling it."
The longtime talk of the redevelopment of the corner that's home to Rogues, Tom's Little Havana, the Bank of Montreal and Mid Point Cafe is something that Murphy's taken into account, too, though he says that's still a minimum of one year out. "We're taking it one step at a time, whether we're part of the new development or looking at a new location," he says.