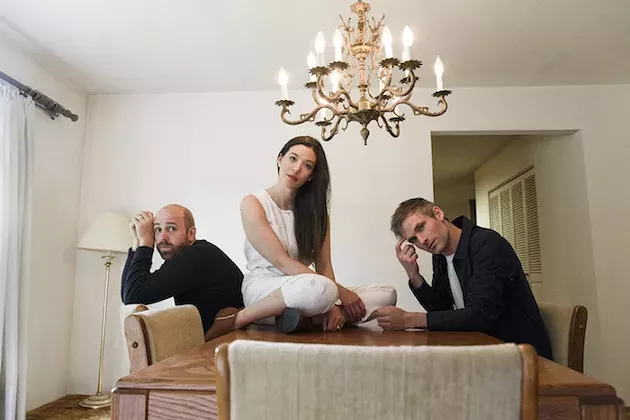 Submitted photo
Said The Whale has always been inspired by the B.C coastline—a love that won't be letting up anytime soon.
G
ambier Island is a heavily forested island to the west of Vancouver, British Columbia. Its green landscape and natural beauty are one of many such locations referenced in the music of Vancouver indie-rocker Said The Whale.
The band's newest album,
Cascadia
, is the sixth studio album it has created—but most importantly, this album has the band acknowledging its identity front and centre. Tyler Bancroft, guitarist and vocalist, says that regionalism has been a primary influence for the band's music—whether they all realized it at first or not.
"For
Cascadia
, we sort of took a long hard look in the mirror to figure out what was special about our band, and in doing so we realized that from day one we had committed ourselves to regional celebration," said Bancroft.
This idea of celebrating different regions is apparent as far back as 2009, on STW's album
Islands Disappear
with such tracks as "Emerald Lake A.B," and "B.C Orienteering." The closing song on
Cascadia
is titled "Gambier Island Green," after the island where they recorded most of the album, using solar panels to power their equipment.
"It's a very comfortable place to make music, and for Ben it was very special because he's been going there for his whole life," said Bancroft, referencing fellow guitarist and cofounder of the band Ben Worcester.
Be buoyed by the same tide as you catch Said The Whale performing
Tuesday, Dec 3 at The Seahorse Tavern
(2037 Gottingen Street).
Tickets
—which also include a copy of the new album—start at $23.50.