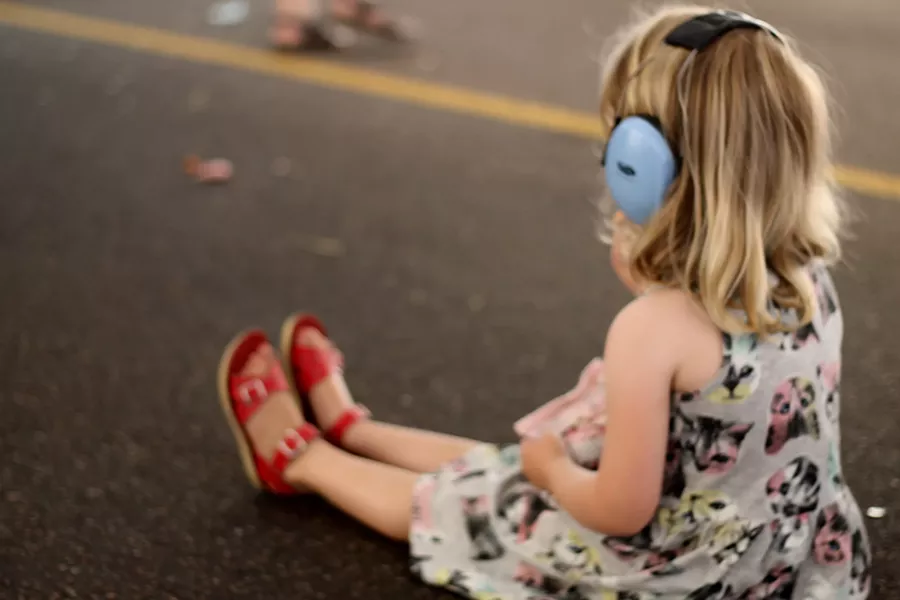 Ashley Corbett
Tunes were enjoyed by the young and old.
Rolling into SappyFest on Friday afternoon, my heart swelled. The fest is one of Atlantic Canada's most anticipated of the year, and it fills Sackville, New Brunswick's main drag with music of all genres for a long weekend, this year taking place from July 29-31. The town's small size—and its lovely inhabitants—are part of what brings the enchantment. Every corner of Sackville takes part in SappyFest for the weekend: from kids who live for their annual lemonade stand at the Saturday market, to the generous bunch who host afterparty house shows. The bighearted town becomes this festival —and it doesn't seem to want it any other way.
Sappy 11 was jam-packed, showcasing headliners such as TUNS, Ought, Cakes Da Killa, Julie Doiron, The Wooden Stars, Nap Eyes, Cupcake Ducktape, Chocolat and so many others (a total of about 60 acts). The shows took place at the outdoor mainstage tent on Bridge Street, in various bars, the Royal Canadian Legion, the Vogue Cinema, Thunder and Lightning's bowling alley, and occasionally people's living rooms. It would be impossible to capture it all, but here's a taste.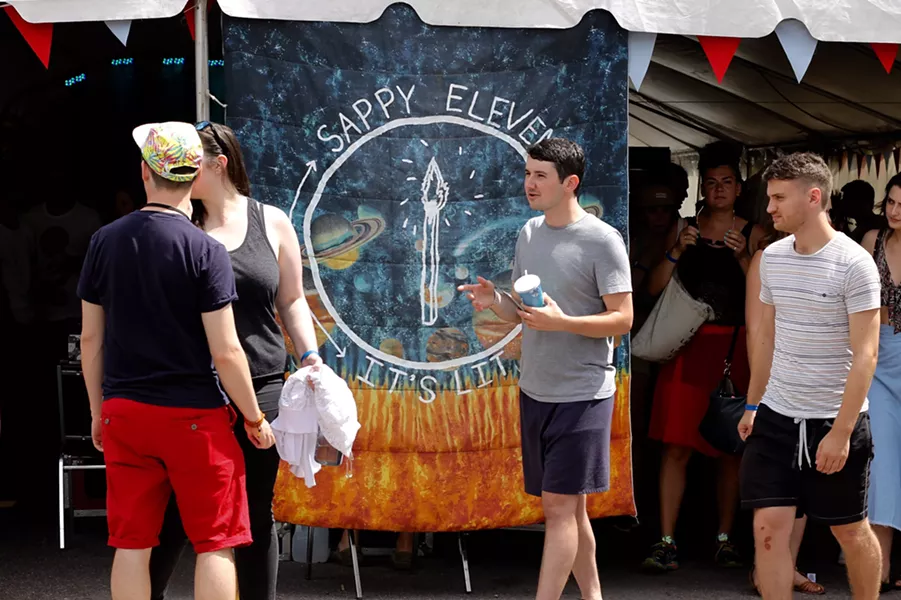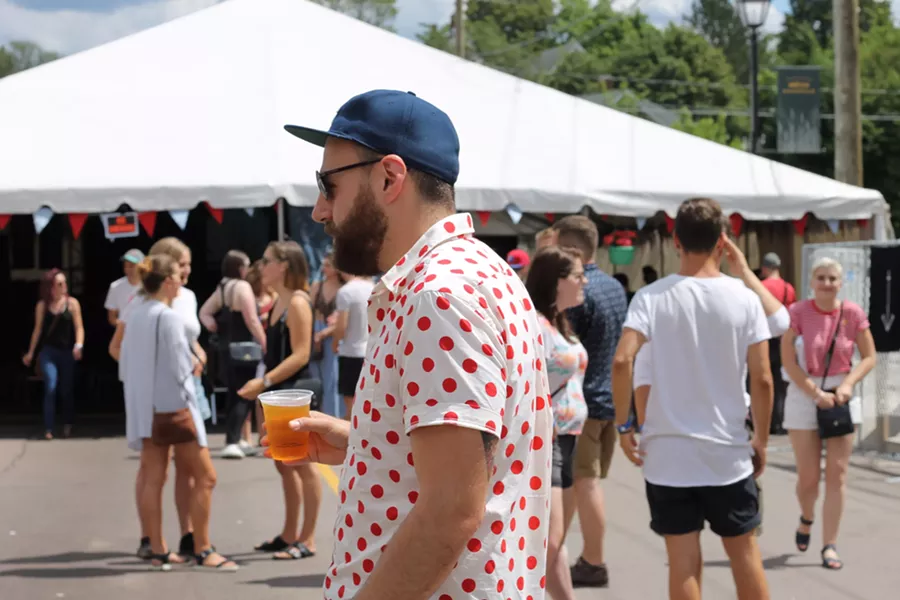 There were many beers and beards.
Typically used as a movie theatre, the Vogue welcomed intimate, folky bands this weekend.
Corey Isenor was one of them.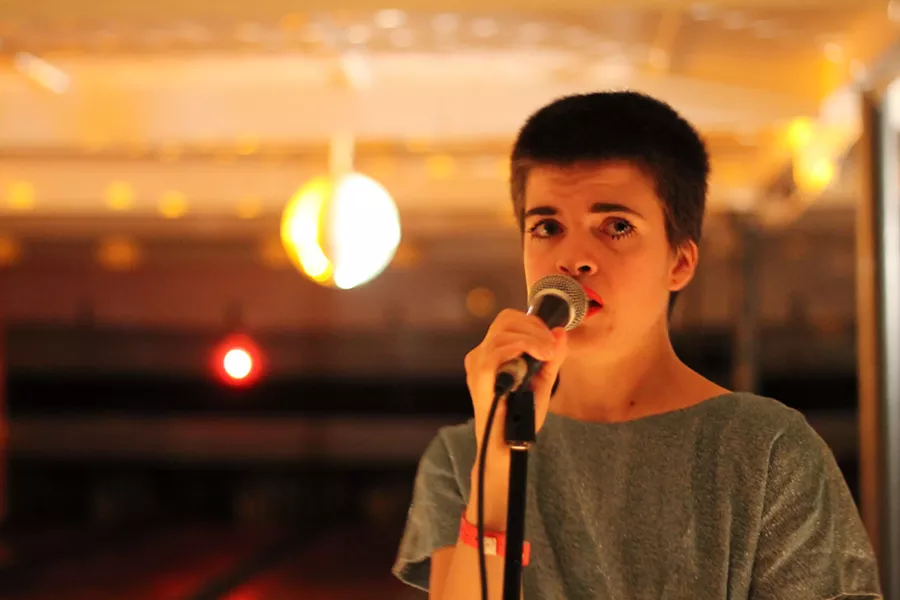 She-Devils brought dreamy pop to the bowling alley.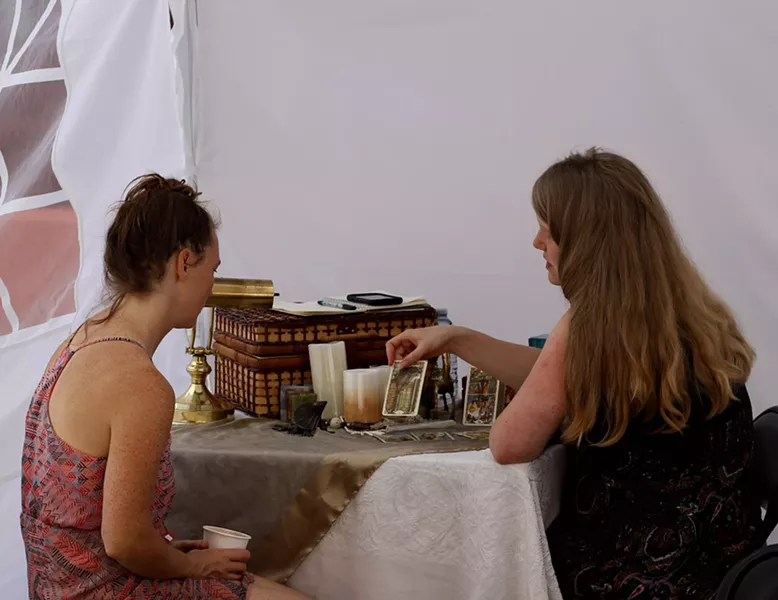 Tarot cards were read by day.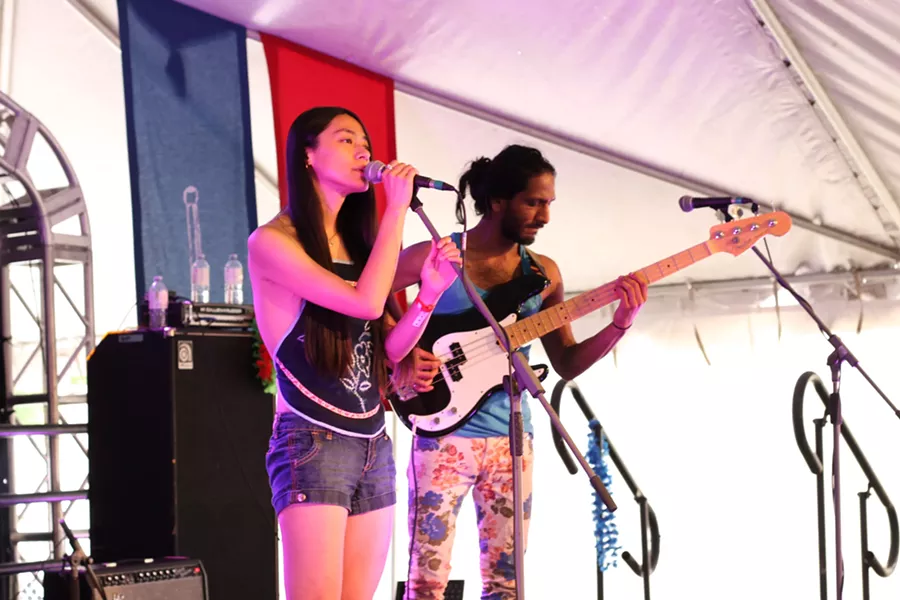 Indie-pop/mandopop band Century Egg played at the mainstage on Saturday afternoon.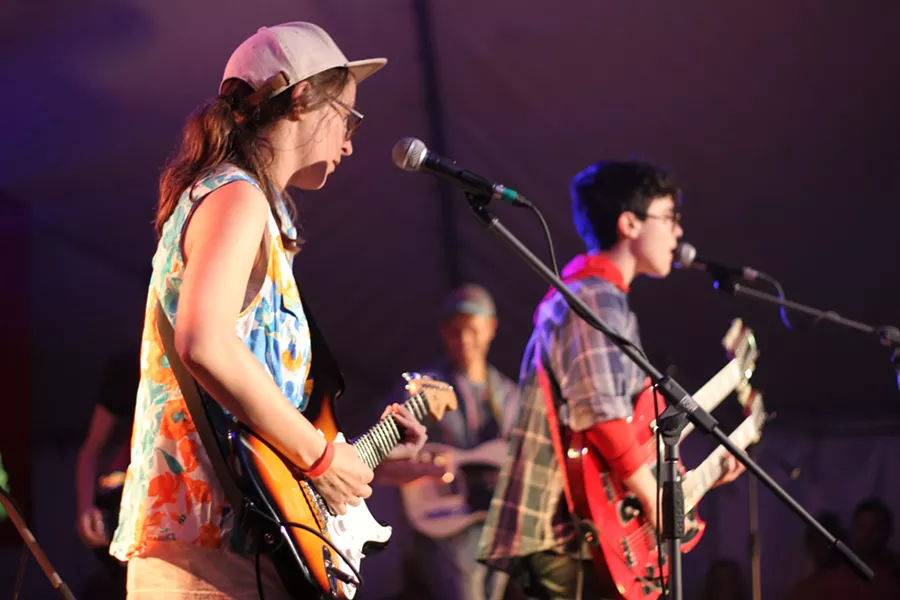 Sackville's well known punk band Partner killed it on home turf.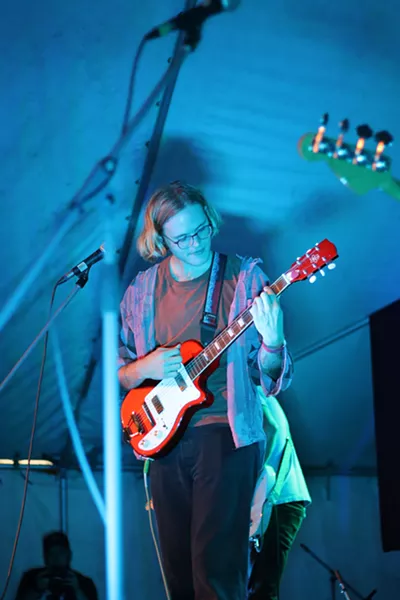 Nap Eyes hit the stage on Sunday night.
Cakes Da Killa, a much anticipated rap show, was a highlight for many. The crowd went wild as he busted rhymes inches from fan's faces.
Thank you, SappyFest. We love you. And don't ya know, we'll all be back.