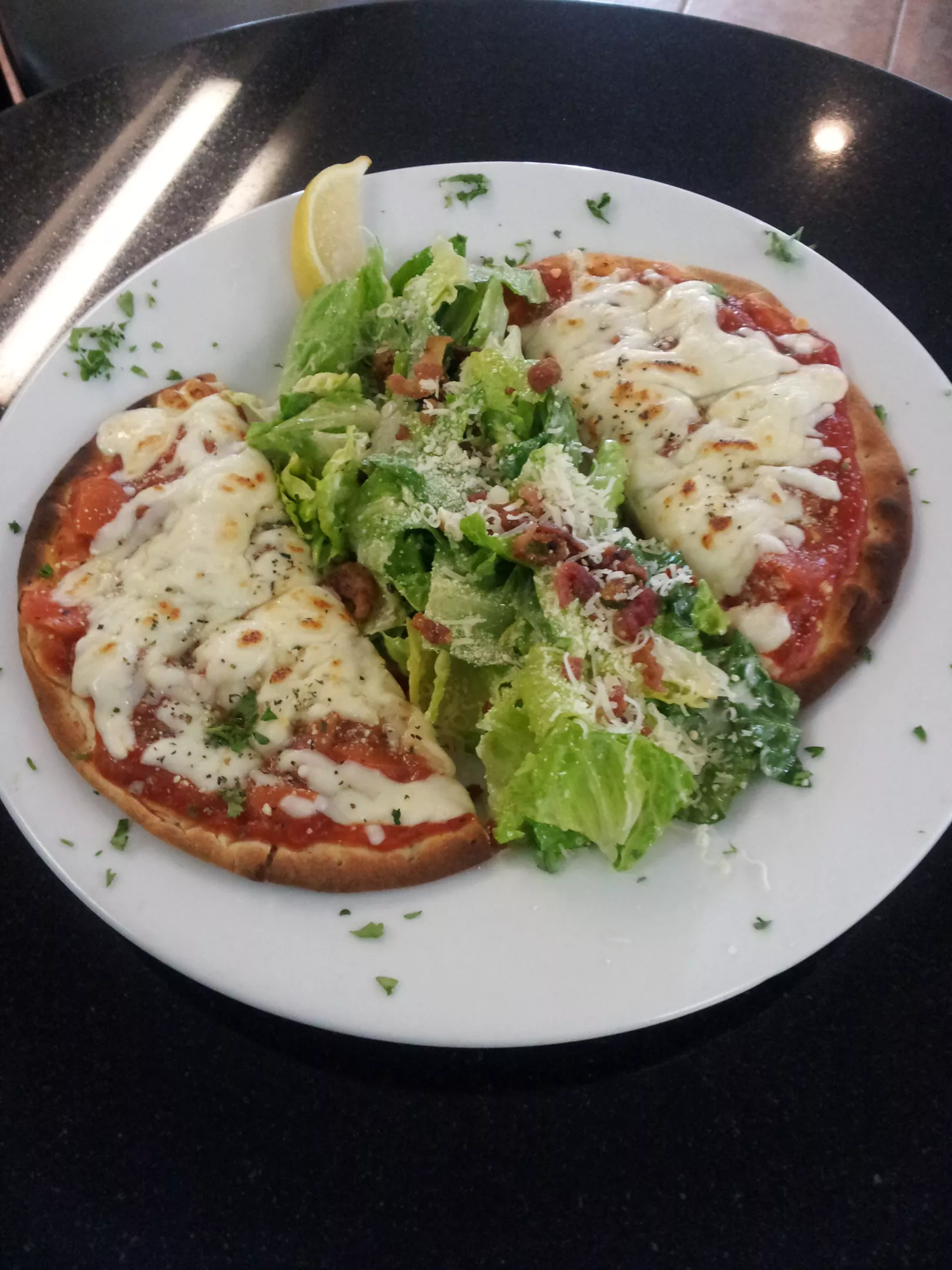 Try a pita pizza, at Oliver's
Sherry Smithers has certainly blazed a food-trail around the HRM. The original owner of Ducky's on the Waterfront, which she ran for 10 years before selling in 2007, and the brains behind Alderney Landing's Oliver's Deli has most recently given Bedford a taste of her long-loved cooking. In case you hadn't heard Oliver's Casual Dining opened up in the Howard Johnson Bluenose Inn & Suites last month, offering fresh, casual eats that give special attention to local products (like Sweet William's meats and Java Blend coffee).
To celebrate just over a month in business, Smithers and the crew at Oliver's are hosting an open house this Sunday, December 9 from 2 until 6pm and you're invited to stop by, say hi and see what you've been missing. Check out the resto's website here.