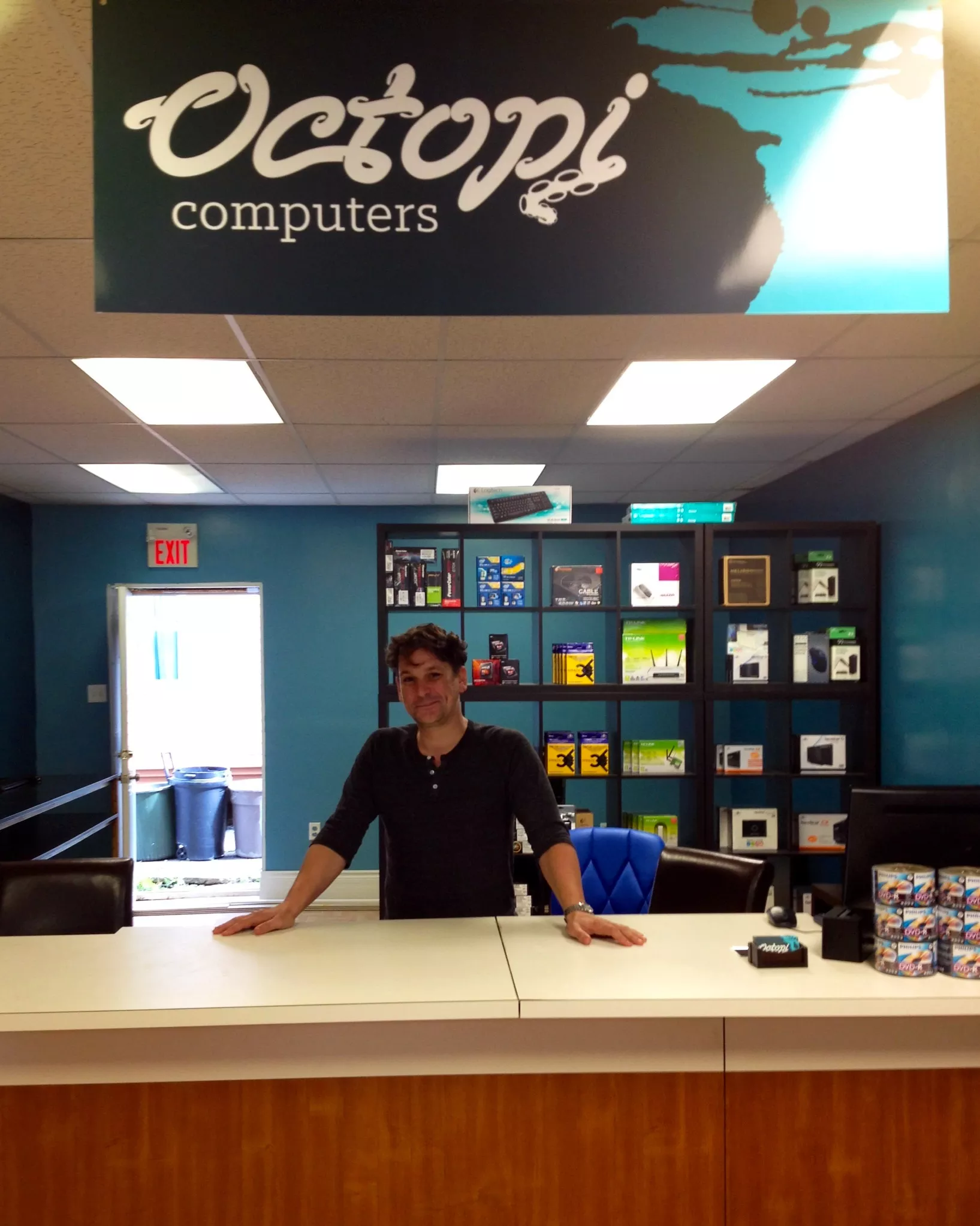 The two-armed Octopi, Kris McCann
"My first real job was as a computer tech at 19, it's been a long time in the industry for me," says Kris McCann. "Seeing a lot of businesses open in the area, cool bars and little stores, I've just been envious of those guys and thought…what's stopping me?" Today he welcomed his own addition to the north end's growing business scene, Octopi Computers (5576 Cornwallis Street), which fittingly—seeing that McCann's an active part of the local music scene, sitting on both Halifax Pop Explosion and Music Nova Scotia's boards—shares its space with Black Buffalo Records. I can hear the "my hard drive just crashed" soundtracks now.
A source for all things computer, Octopi is a go-to for fixes and tune ups, custom built machines and all the cables, cords and accessories you might need but not want to trek to Bayers Lake for. Plus, it'll focus on being affordable, aiming to beat other prices you'll find in town. "I wanted this to be more of a warm, welcoming space than your usual computer store," says McCann. "Offering a nicer customer experience, and really becoming part of the community."
Its first step to doing so is this: a party. Octopi and Black Buffalo are both celebrating their grand opening tonight starting at 7pm, with music (we're talking JoRun, AA Wallace, Crossed Wires, Soft Spot and Willis Ryan), snacks and beer, AKA everything you could ever want in a party. And if you can't make it this evening, steer your welcome wagon to the shop Monday through Friday, 9am-6pm, and Saturdays 10am-5pm.