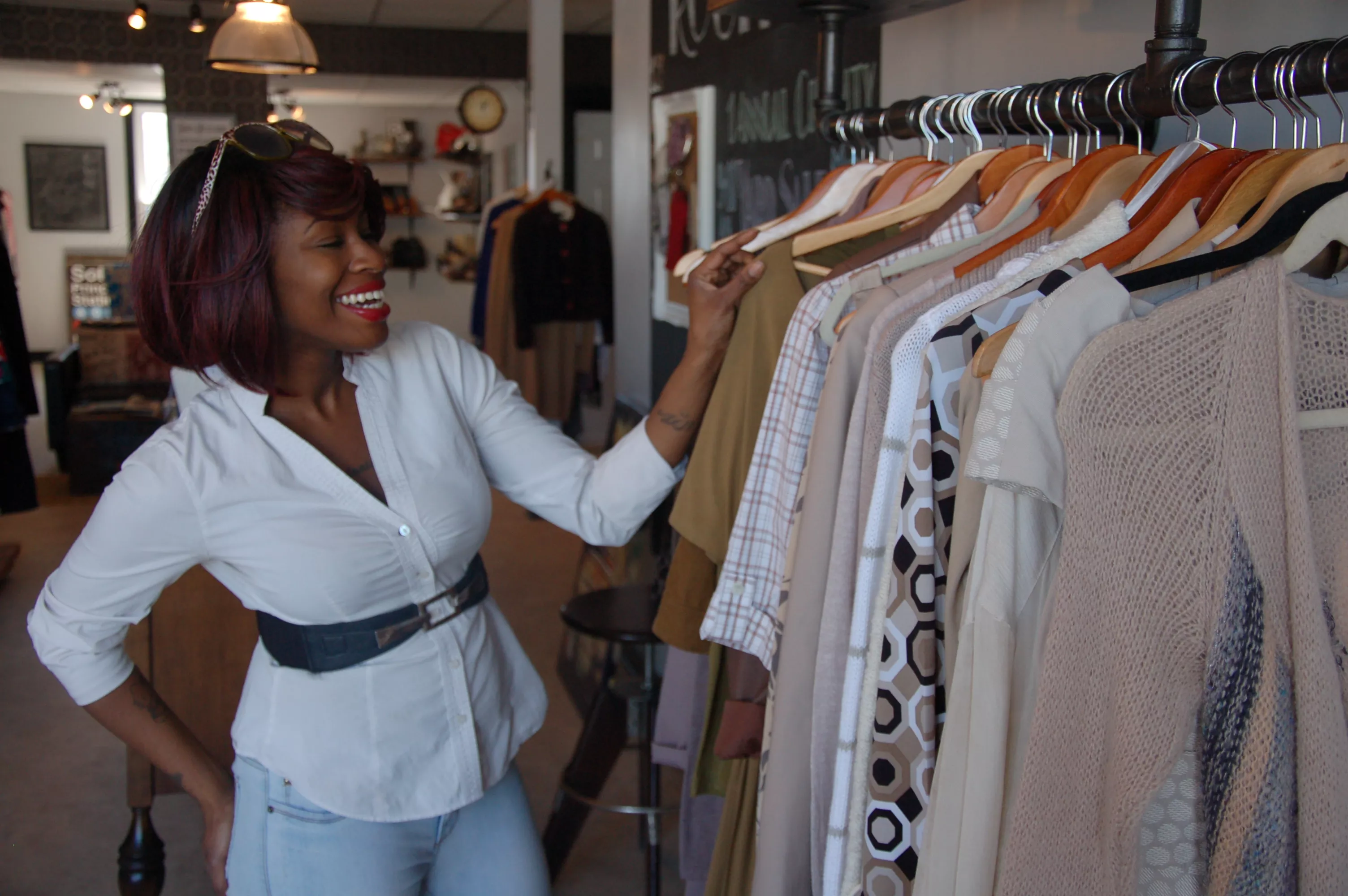 Room 152 (152 Portland Street)
Some of the stock is second-hand, but they also have a lot of never worn sample sizes. Plenty of brand names at brand name prices. A summery Philip 3.1 silk dress is $200, Marc Jacobs leather bag is $250. Women's only.
Good for: Those who love designer labels, but at a cheaper price.
Big Pony (2168 Gottingen Street)
As fun as it sounds. They specialize in casual sportswear and mix vintage pieces with new collections from local designers. If you're looking for a stodgy office-appropriate look, this ain't the place for you. Iowa State letterman goes for $30, vintage bro tanks for $14.
Good for: Thrift that's fresh to death.
Lost and Found (2383 Agricola Street)
A definite retro vibe. A navy box pleat mini goes for $16, Brooks Brothers chambray button-down for $30, crushed velvet ankle-length dress for $38. Their kids section, Lil Lou's, is too much cuteness for one space and is tax-free. A tiny little linen sailor suit is $14. Good for: Your style idol is Rachel and/or Ross and/or Madonna.
Penelope's Boutique (5685 Cunard Street)
Hidden in the back is vintage heaven perfect for those who are willing to commit to museum-quality pieces. Black Chanel pumps for $40, a bejewelled, kelly green '60s silk shift in mint condition for $160 and felt fedora in camel for $33. Women's only. Good for: The vintage aficionados looking to add to their collection.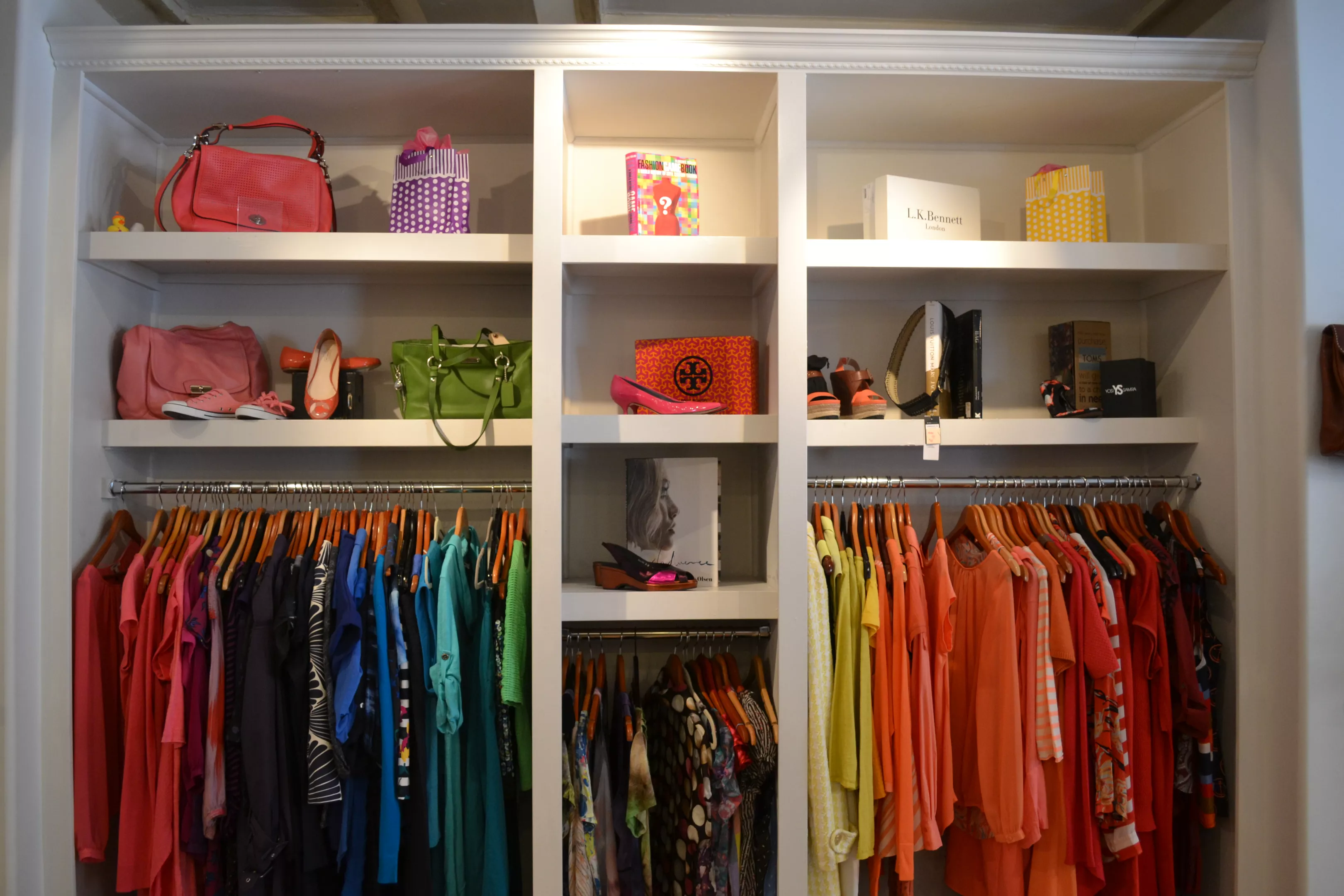 Brilliant Boutique (1539 Birmingham Street)
Same owners as Room 152, so similar stock. Lots of handbags, shoes and boots. A Burberry trench, sans belt, is $145 and immaculate Frye leather booties at $175. Women's only.
Good for: Those who love designer labels, but at a cheaper price, and don't like ferries.
Dress In Time (5670 Spring Garden Road)
Tucked away downtown, this place is literally filled to the rafters with vintage goodies (hats and bags hang from the ceiling). Requires some digging, but there are some gems to be found. Authentic cowboy shirt runs for $20, '80s floral dress $25 (shoulder pads included).
Good for: Vintage styles that could double as halloween costumes.
East of Montreal
(1474 Brenton Street)
If you're seeking a party dress, this should be the first stop on your second-hand tour. Consignment dress shop, East of Montreal, combines decades of experience in formalwear, with affordable and fashionable gently loved brand name dresses for any special occasion—formal events, weddings, prom or just a classy night on the town.
Makenew (2468 Agricola Street)
Clean, polished and styled—it's not your average second-hand store. Unique blend of new and old classic pieces, with a punch. A totally rad suede fringed jacket is $60, high-waisted Calvin Klein boyfriend jeans, $45. Women's only.
Good for: Impeccable second-hand without the hassle of digging through piles of junk.
Vagabond Vintage (2180 Gottingen Street)
Very reasonably priced, it's a great place for men's and women's clothing with playful, handwritten price tags. Keep an eye out for their pop-up shops around town. A burnt orange silk shirt will run you $14, a colourful wool sweater $15. Mickey Mouse fanny pack: $5. Its price tag reminding you to "Call Your Mother": priceless.
Good for: Quality vintage styles on the cheap.
Put Me On (1526 Queen Street)
Mix of men's and women's second-hand and vintage, with LOTS of shoes. Perfect if you're looking for something a little unique (hot pink lace/mesh??? dress, $25) or a little wardrobe update (boxy cashmere pullover, $40)
Good for: If you like the smell of vintage and classic rock radio
Elsie's Used Clothing
(1530 Queen Street)
Totally unlike any other thrift store, the store itself is worth a visit alone, never mind the totally awesome vintage filling every square inch of the place. Insane amount of silk scarves, a paisley Liberty one is $40, cropped '70s fur jacket, $75, DVF rainbow silk blouse $45. The dollar bin is not to be missed.
Good for: A West Village boho shopping experience and fab vintage
Value Village (375 Pleasant Street and 165 Chain Lake Drive)
The thrill of the hunt (humanely) lives on here. Mostly second-hand with some vintage hidden throughout. Vintage pink London Fog trench, $39.99, some random company's softball league tee, $5.99. Men's, women's, kids, housewares, anything else you can think of.
Good for: A one-stop shop for everything needed in life.
Goodwill (202 Brownlow Avenue)
Akin to Value Village in terms of stock, but usually a little cheaper and not so much vintage. Largely second hand, and in mostly good condition. High-waisted Levi's, $14. Tennis racquet, $7.
Good for: Shopping with a conscience.