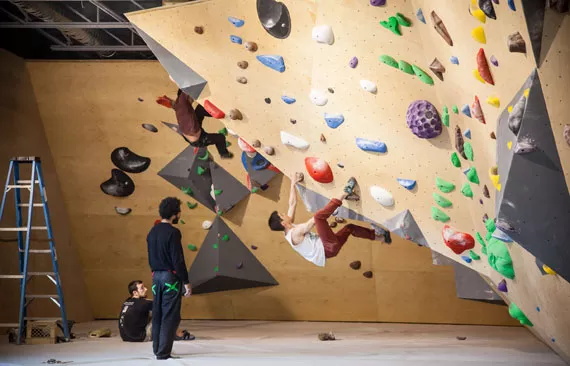 Here's hoping the rain stays away for this year's Open City. Dozens of local businesses are providing good eats and store sales, so you may need to do some running around to get the most of it. The full schedule is on the
I Love Local (HFX) website
. I honed in on several of my favourites here, because I'm nice like that.
1. Back Door Takeout at Humble Pie Kitchen

There are tons of things to chow down on during Open City and I would love to eat everything. If you're trying to narrow it down, though, Dartmouth's Humble Pie is amazing. Five-dollar pies are on offer starting at 9am and folk musician Jen Miller will be there for entertainment around noon.
77 King Street

For those who aren't venturing to Dartmouth, Humble Pie will be set up and slinging pies at Ocean Optometry.
5240 Blowers Street
2. World Tea House
Deals on tea all around, as well as ten-dollar tarot "speed readings" if you're feeling spiritual. Is there more tea in my future? Yes. Yes, there is. 1592 Argyle Street
3. Seven Bays Bouldering

I guess we should include some exercise here, eh? In all seriousness, rock climbing is fun, but it can get pricey. Luckily, Seven Bays is charging just five bucks on Saturday, with two-dollar espresso drinks if you need that extra boost to work your way to the top of the wall.
2019 Gottingen Street
4. Back Lot Party at Cyclesmith
There's going to be a bunch of things going on here, but let's not beat around the bush. Hatfield Farms is bringing a petting zoo, and that alone is reason enough to go. 2553 Agricola Street
5. Bishop's Cellar
Drink local and participate in some free tastings from 11am to 3pm. It's 5 o'clock somewhere. 1477 Lower Water Street

6. Made in the Maritimes
Ideal if you haven't gotten your mom a Mother's Day gift yet, you terrible child (just kidding, I haven't either). A free mother's day card by Dartmouth-based artist Sarah Duggan comes with purchase. On top of that, Nova Scotia Fisherman skincare will be offering up free samples and folk artist Shelagh Duffett will be live painting. 5527 Young Street
7. Roll On Two Bakery
Now's the time to try one of those chimney cakes if you haven't—you get a coffee for $1 with your purchase. 1810 Granville Street