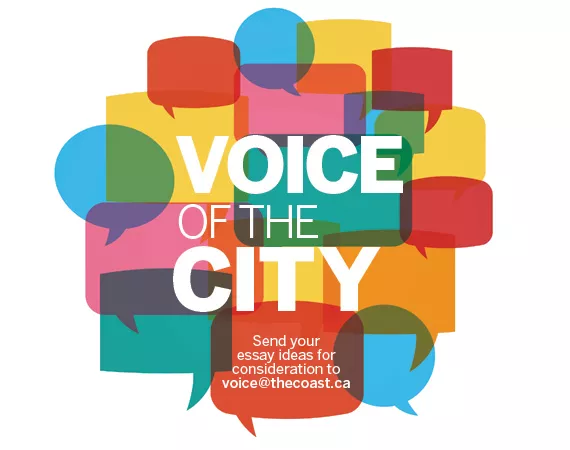 The author is a woman who lives in Halifax.
There has been much discussion in the news regarding sexual abuse and the way that lawyers (defence and the Crown), police and professionals-at-large treat victims. I have read and heard people wax poetic for better training, the end of victim blaming and the end of re-victimization by a system that is supposed to help survivors. If only they
practiced
what they demand of others.
I have a substantial history of physical, emotional and sexual abuse. I have had many good people (therapists, police, medical staff, social workers) help me along the way. I would be dead without their assistance. This last year, I summoned up enough courage to deal (in-depth) with a period in my life where, as a child, I was sexually abused. I was frightened (terrified, actually) but resolved to face my past. I had heard mixed reviews regarding local support services, but I had seen advocates on the news and was duly impressed by their compassion and authenticity. With
hand
to my heart, I went to meet a therapist.
This therapist
specialized
in art therapy. She seemed personable enough; super-friendly, super-energetic, super-positive. Things were going well until I identified the sex of my abuser. My perpetrator was female. I was sexually abused (as a child) by an adult female. The paedophile, MY paedophile, was female. It was downhill from there. The therapist became hostile, passive-aggressive and embarked on a bizarre series of petty humiliations. I was bullied and intimidated by her.
I do not know if she had encountered any other victims of female predators, but my testimony seemed to threaten her
idealization
of females. From her perspective, only men could prey on girls, women. Not so. Males can prey on males. Males can prey on females. Females can prey on females. Females can prey on males. This predation can be physical, mental or sexual and the ramifications for its victims (of either sex) is equally
devastating,
and equally destructive. No gender has a monopoly on being impacted by aggression.
The final straw occurred when I was discussing the stigma and shame of being sexually abused by a female. I mused that there was little to no coverage in the media about female predators. To paraphrase the response of my therapist: "Women have been oppressed by men for so long, once we"—feminist counsellors—"have dealt with the harm done to women by men, then we can deal with the harm done by women." Wow. Heart/mind/body blow. One form of abuse takes precedence over another form? My pain, my grief, my sense of shame is to be subservient?
I complained to her supervisor about the lack of professionalism, maturity and integrity of the therapist. I told them that being forthright about childhood physical and sexual abuse at the hands of a female predator isn't a betrayal of feminism. I told them that the reason that females (and males) are loath to report being
victimized
by females is due to the very type of reaction that I received.
As for my future, I do not know what I will do. I feel uglier, smaller—expendable. As for the police,
legal
system, medical system, I have no problem with them. They have integrity. They have treated me well, and I thank them for doing so.
———

Voice of the City is a platform for any and all Halifax individuals to share their diverse opinions and writings. The Coast does not necessarily endorse the views of those published. Our editors reserve the right to alter submissions for clarity, length, content and style. Want to appear in this section? Submissions can be sent to voice@thecoast.ca.