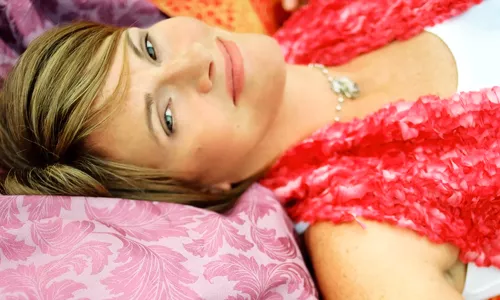 Tracie Goudie
Shawn Colvin kicks off the In The Dead of Winter festival this Wednesday.
I'm not surprised," says Shawn Colvin when she hears about this week's cold snap. The three-time Grammy-winning folk singer is on the phone from her home in Austin, where it's "very warm," the day before a three-night stand at Yoshi's, the San Francisco club in which she recorded her eighth release, Shawn Colvin Live. She opens In the Dead of Winter at the Cohn on Wednesday, January 25.
For the past three years she's been working on an as-yet-untitled autobiography, reading a lot of rock memoirs to prepare. "There were some that I didn't find particularly interesting or didn't read well to me. There were some I found incredibly beautiful---Patti Smith's, Keith Richards'," she says. "I know somebody helped him write it, but it's so much in his vernacular---somebody listened to him talk."
The difference between novelist and songwriter was notable: "Writing songs is a bit like writing poetry, only you have more help. There's going to be a time signature, a rhyme sequence, it's going to be three minutes long or so," she says. "I always say songwriting is like a jigsaw puzzle: you've got this square and you've got nothing in it, and you pick up a piece and fit it in and pick up another piece and eventually you've got this puzzle.
"But a book of chapters and stories and prose, if you will, where do you start there, and how do you know when it's done? One who's skilled at songwriting is not necessarily skilled at writing about themselves: Is anyone gonna be interested? Do I have the right voice? Am I butchering the language?"
The book is out in June. Until then she'll continue making and touring music. "My first record came out in 1989," she says, "and people still come see me play. I'm sure we can think of some other people whose first records came out in 1989 who don't have that. But I put on a good show. And I put out good records."
Shawn Colvin w/Don Brownrigg, Wednesday, January 25 at Rebecca Cohn Auditorium, 6101 University Avenue, $29-$52, doors 7:30pm/show 8pm, all ages