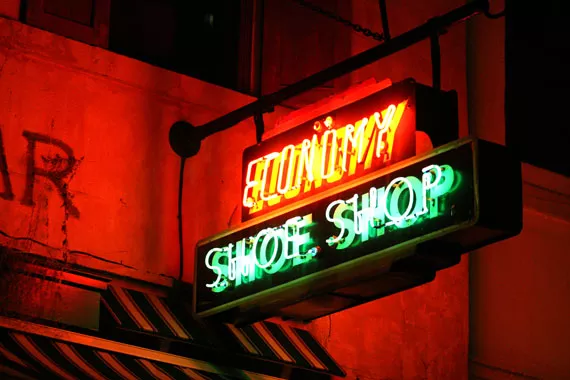 The Economy Shoe Shop turns 17 today, May 17. The bar will be serving prosecco at its annual party along with "other surprises."
Owner Victor Syperek hints, "There might be birthday cake."
This is also a time for new starts: The Backstage and The Diamond are getting makeovers to make room for more fun. They'll be re-opening just in time for the birthday party.
In the kitchen, Chef Matt Costain has just cruised over from The Press Gang to join the team--those of you who've eaten there know his impeccable taste. He's working on a new menu which he says will "showcase Atlantic Canada with a Spanish/Mediterranean flare." What could be more fitting for this Barcelona-inspired establishment?
Over the past 16 years, The Shoe Shop has become a favourite for artists, musicians, and actors. Even Hollywood celebrities have been known to visit this hub.
"[I remember] the night Liam Neeson, Harrison Ford, Sean Penn, and Elizabeth Hurley were all sitting in here," says Syperek.