1. Remember that the waterfront isn't just for tourists
But it is a good spot to people-watch said camera-slinging visitors. Walk it, run it, admire it from the ferry, eat take-out from Canadian Bacon Cookhouse or The Shack (Queen's Wharf), check out Historic Properties (1869 Upper Water Street), rent wheels from I Heart Bikes (Sands at Salter) and appreciate your pretty harbour hometown.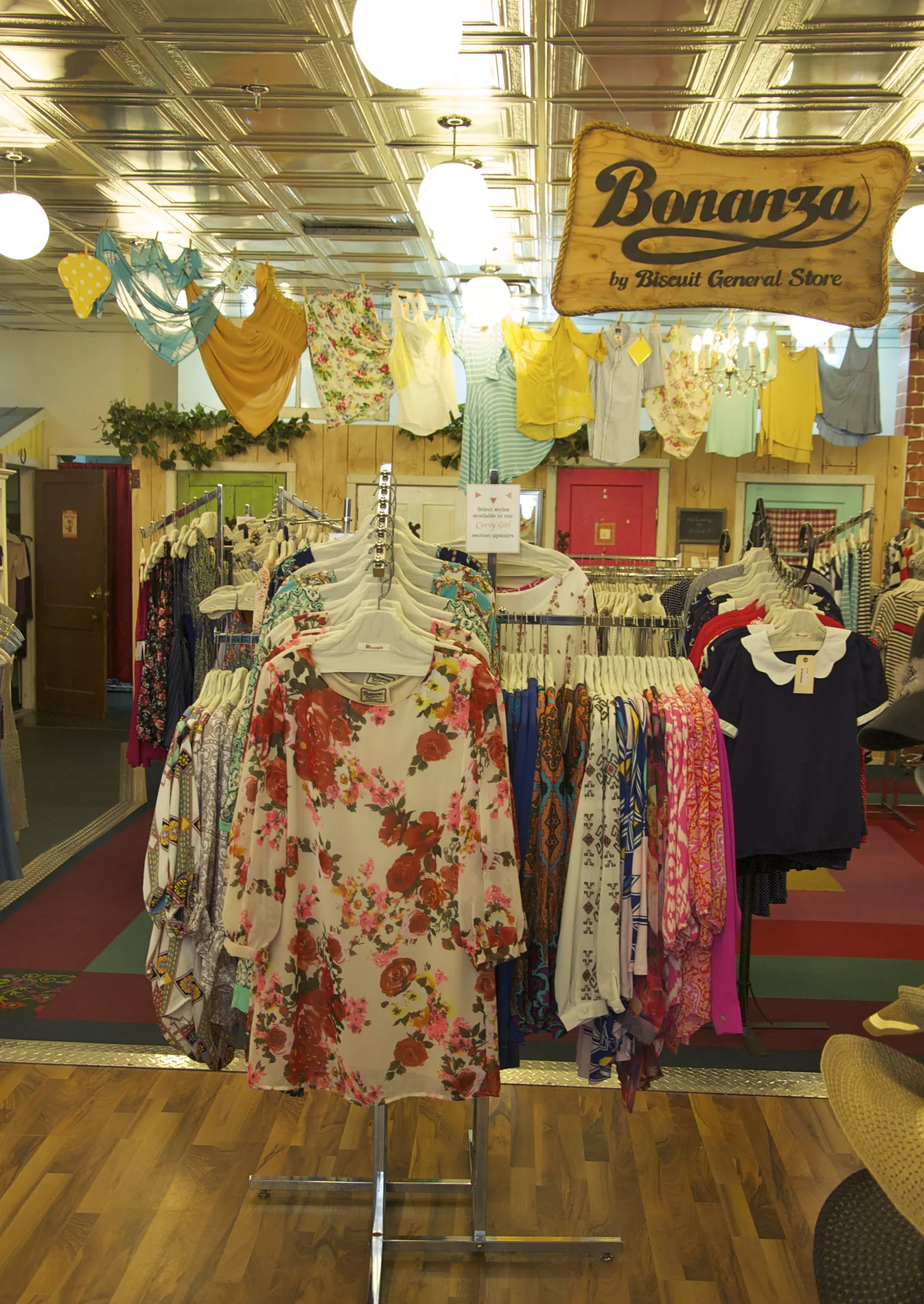 2. Browse Bonanza, Biscuit General Store's (1661 Argyle Street) signature line that in just three seasons has become the store's second-best-selling line. Leaning a little bohemian, and a little rock 'n' roll, Wendy Friedman collaborates with makers in LA to design the beauties you'll find on the racks. "I have a definite love of colour —so we have lots of bright and interesting prints. It's exciting when I find a fabric that looks like things that the runway and high-end designers are doing, that I can offer at a friendly price."
3.3 See a movie outside
The SEO-unfriendly Outdoor Film Experience, or as we like to continue to call it alFresco filmFesto, launches this week for the 14th year running, bringing all Bullock movies with it. Bring your comfiest lawn chair to the Tall Ships Quay (the boardwalk at Lower Water and Morris streets) on Friday, July 18 at 9:30pm, and remind yourself how fucking amazing Gravity was.
4-8.
Play hard at the Board Room Game Cafe (1256 Barrington Street)
This is quite possibly one of the most consistently fun rooms in Halifax. With a wall of hundreds of boxes of games, choosing your adventure can be tough. Game boss/manager
John Gallant
suggests you start with the following.
Ticket To Ride: Where you're the owner of a train and building the tracks between different cities, collecting points along the way.
Snake Oil: "I draw a profession or type of person, say a caveman," says Gallant. "Everyone else has a hand of nouns and adjectives, and have to make a two word combination to make a product. And then they have to make a sales pitch to me, a caveman, on why I'd like the product."
Click Clack Lumberjack: Gallant calls this one a "dexterity game" for "environmentally friendly loggers," where you swing your plastic axe to chip away the tree's bark without knocking it over.
Cockroach Poker: You have a hand of cards featuring gross creatures. Each player passes a card, face down, to a player of choice, telling them what's on the card (a lie or the truth). Fool the player into believing you and they keep the card, four of a kind loses and everyone else wins. I like those odds.
Word on the Street: A tug of war of words, perfect for spelling nerds. Flip the category card and try to brainstorm a word that relates, pulling letters to their side of the board before opponents can derail them by pulling them back.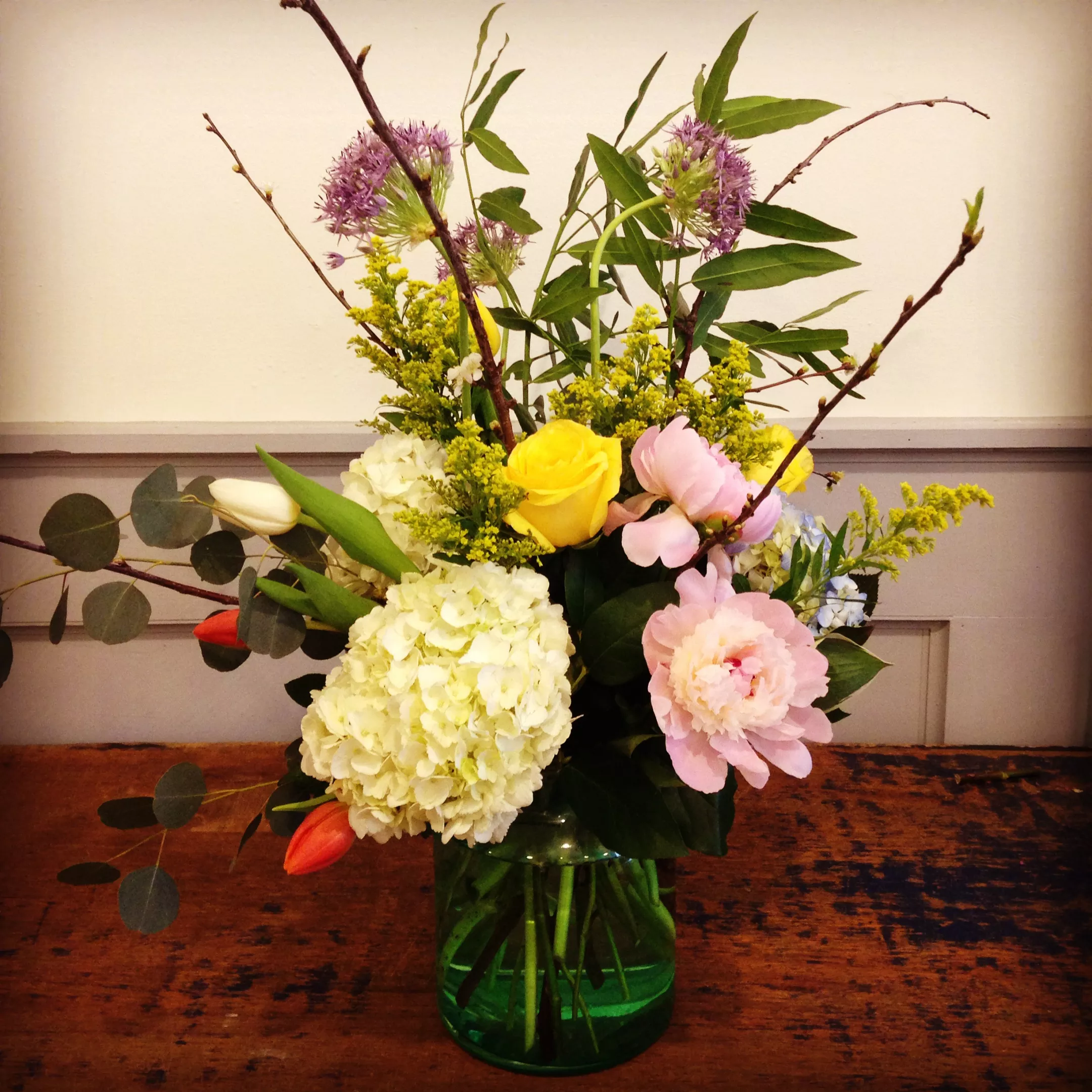 9. Stop and smell everything at The Flower Shop (1887 Granville Street)
One of Halifax's oldest indie businesses (doing beautiful things since 1936) has just renovated its space in the historic Granville Court, and is always happy to whip you up something to say sorry/congratulations/goodbye/hello/I love you with.

10. Eat your lunch in a Grand Parade (Argyle and Carmichael) Adirondak chair
And while you're at it enjoy free entertainment courtesy of the Downtown Halifax Business Commission's Tunes at Noon, which brings live music to downtown Wednesdays and Fridays from noon to 1pm through the summer. Jessie Brown & The Black Divine will give you goosebumps this Friday, July 18, and Chelsea Amber takes the mic next Wednesday, July 23.

11-14 Buy a book, dammit
This summer has brought the harsh downtown news that both 20-year-old Little Mysteries (1663 Barrington Street) and and 36-year-old United Bookstore (1669 Barrington Street) would be closing soon. Because reading is important brain training, stop by both of the aforementioned before it's too late (Little Mysteries closes in late August, United late July) and then check out these other bookselling vets.

Drala Books and Gifts (1567 Grafton Street): For 18 years, Drala has been delivering peace of mind of all kinds and not just in book-form. While there is a great selection of reading for those interested in mindfulness, you'll also find art, home decor, incense, stationery, gong bowls, Halifax-made meditation cushions, tea and teapots and much more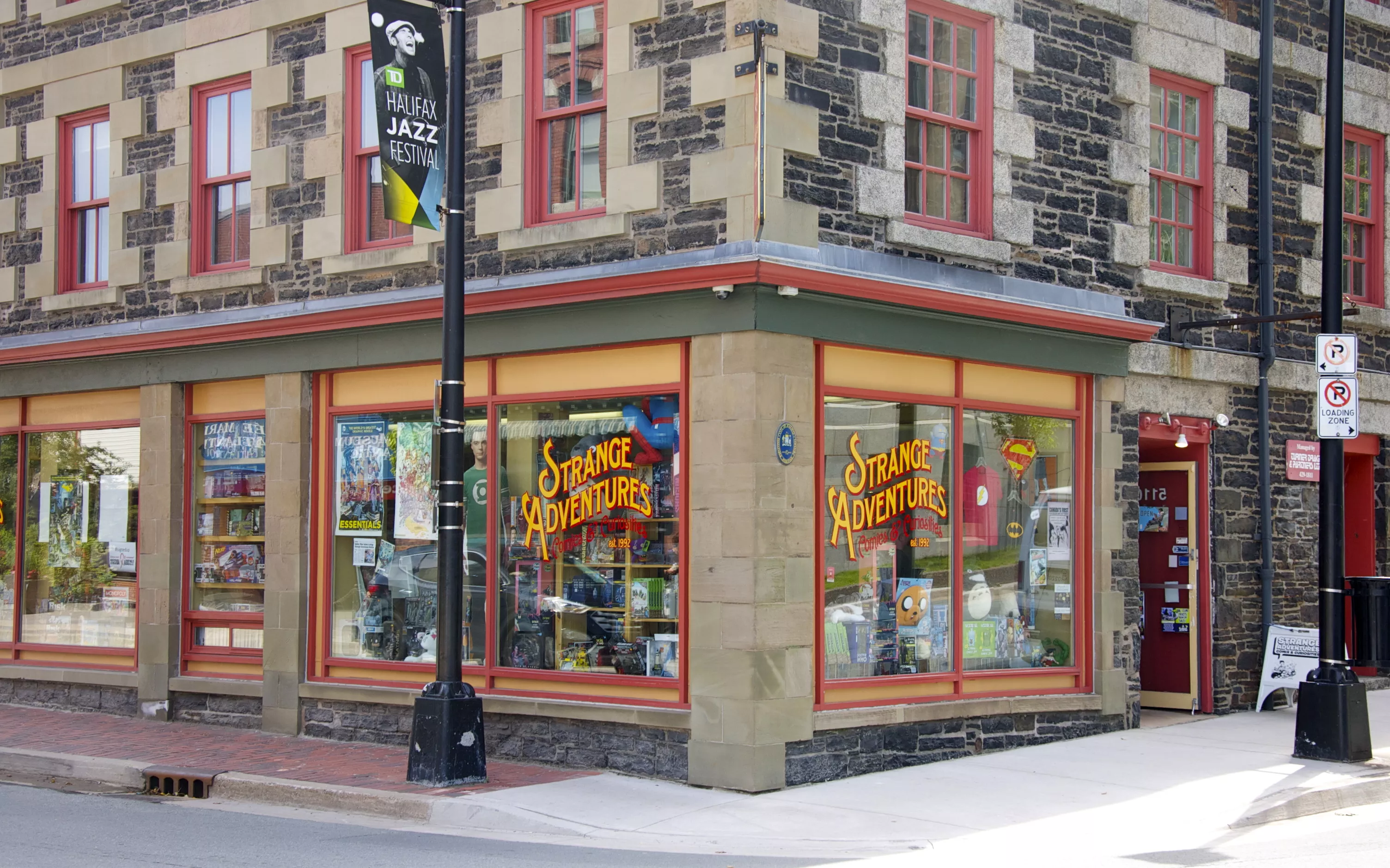 Strange Adventures (5110 Prince Street): You do not need to be a comic addict to love this place, but there is a certain passion within these walls that may rub off on you upon entry. After 22 years of bringing us graphic novels, comics, toys, figurines, book signings (like Bryan Lee O'Malley, August 2) and special events (like DCAF, August 17), this shop is one of the driving forces in Halifax's comic scene and an unmissible shopping stop.

Trident Booksellers (1256 Hollis Street): Get a whiff of this place—who doesn't love the smell of well-loved, gently-used pages? For over 20 years Trident's been providing a lovely hideaway for downtown-goers, not only growing its thoughtful collection of remaindered and used books of all subjects and genres but roasting its own coffee and serving up dozens of teas, too. Because what's a book hunt without a hot drink?
Venus Envy (1598 Barrington Street): Here's where smart and sexy have collided for the past 16 years, resulting in loads of genius fiction and non-fiction, and mega-hot erotica. Halifax Pride (July 17-27) means 20 percent off all sex toys (find those here too), free seminars and a good excuse (like you needed one) to pop in to pick up the latest literature from your favourite queer Canadian author.
15. Turn around, dry eyes
Ocean Optometry (5240 Blowers Street) doesn't just check your peepers, they care for them too. More than a spa-style cooling mask, the Thera Pearl Eye Mask is a squishy little replacement for a cold or hot compress to nurse your dryness, redness, sinus issues and allergy annoyances. Strap one on for $14.50.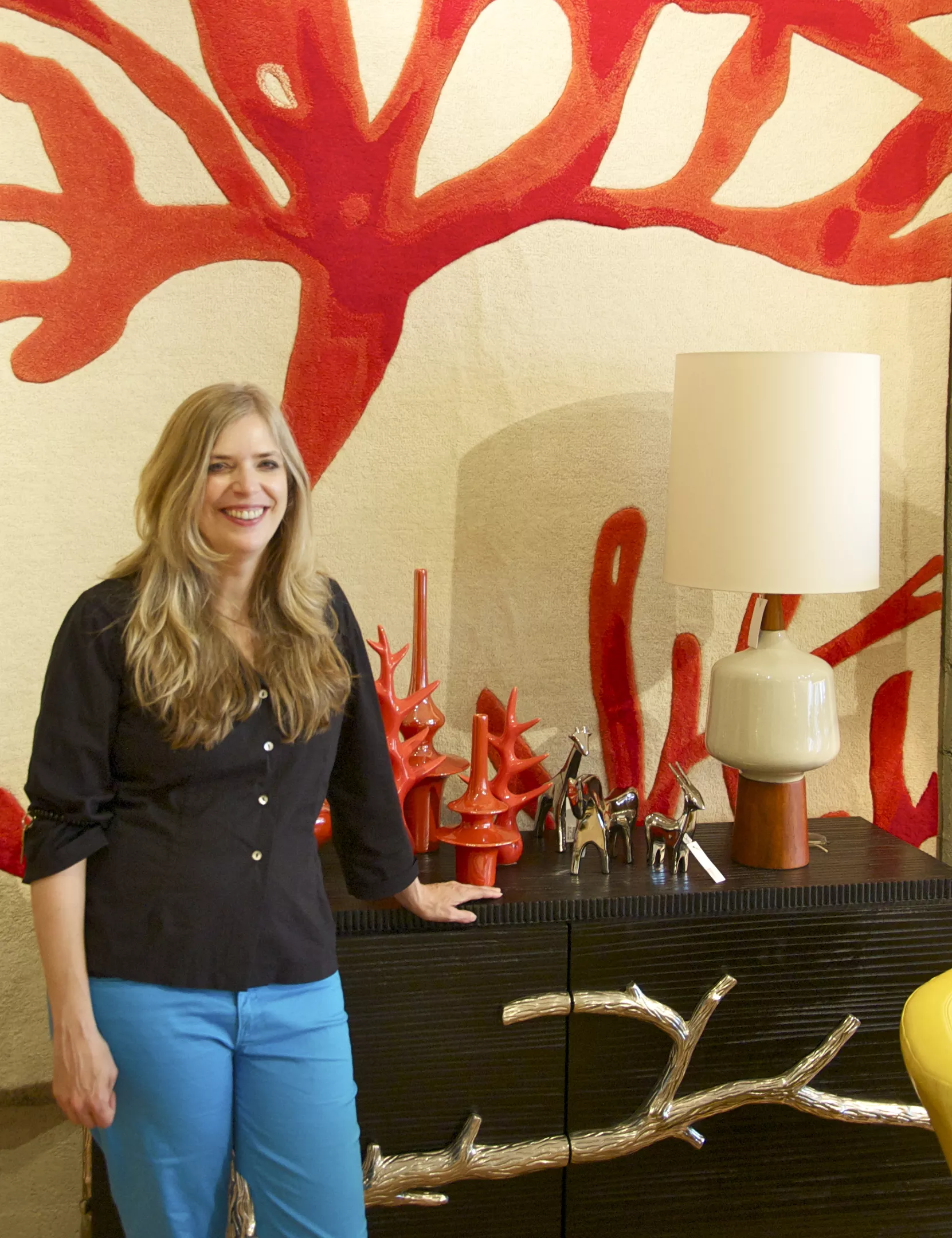 16. Celebrate 19 years of Attica (1566 Barrington Street)
It's marking the occasion with a big sale (19 percent off regular priced furniture and accessories, very clever). Born out of two NSCAD students'—Suzanne Saul (above) and Christopher Joyce—desire to sell one-of-a-kind furniture pieces, Attica got its start back in '95 on Gottingen Street before moving to Granville and then, in 2006, Barrington. "When we first opened we were the only contemporary store around, and the market was smaller for contemporary," says Saul. "We've grown and the market has grown." With three floors packed with Canadian-made furniture and accessories, along with stunning collections from hot designers worldwide, Attica continues with its warm contemporary inspiration, but never shies away from taking risks and pushing envelopes with new design. "We've seen other businesses come and go," says Saul of her time on Barrington Street. "It's a little difficult to live through right now with all the construction, but I think we're on the cusp of some exciting times."
17. Sing for your supper
Try to win over the crowd at Mimi's karaoke, Wednesday's at Bearly's House of Blues (1269 Barrington Street), but not before pounding back a Peri Peri chicken burger, The Big Bad Wolf (pork belly, baby) or a classic grass-fed Getaway-farmed patty from Ace Burger Co., which runs the kitchen here. Haven't you heard? Meat fuels courage.

18. Lace up for the Downtown Artwalk
25 venues. Free arts and culture things to do/see. No reason to say no. It all happens Thursday, July 17 from 5-8, see page 34 for a list of participants.
19. Get warm and fuzzy at the Historic Farmers' Market (1496 Lower Water Street)
Liona Jollota has been selling her beautiful knit things from various locations since 1978, and gracing the Brewery Market as a vendor for 10 years before finally opening her storefront for Kreative Knits, where Creperie Mobile once was, last September. It's a home base for selling her handmade clothing, accessories, home decor (throws, cushions and other cozies) and custom creations, but also a good spot to learn from the master. Ask about knitting and felting lessons at 499-9701.

20. Do lunch at Indochine
Downtown got a second serving of this tasty spot (1551 Barrington Street) and after you wash down your banh mi sammy with an organic mint lemonade, you're going to want seconds, too.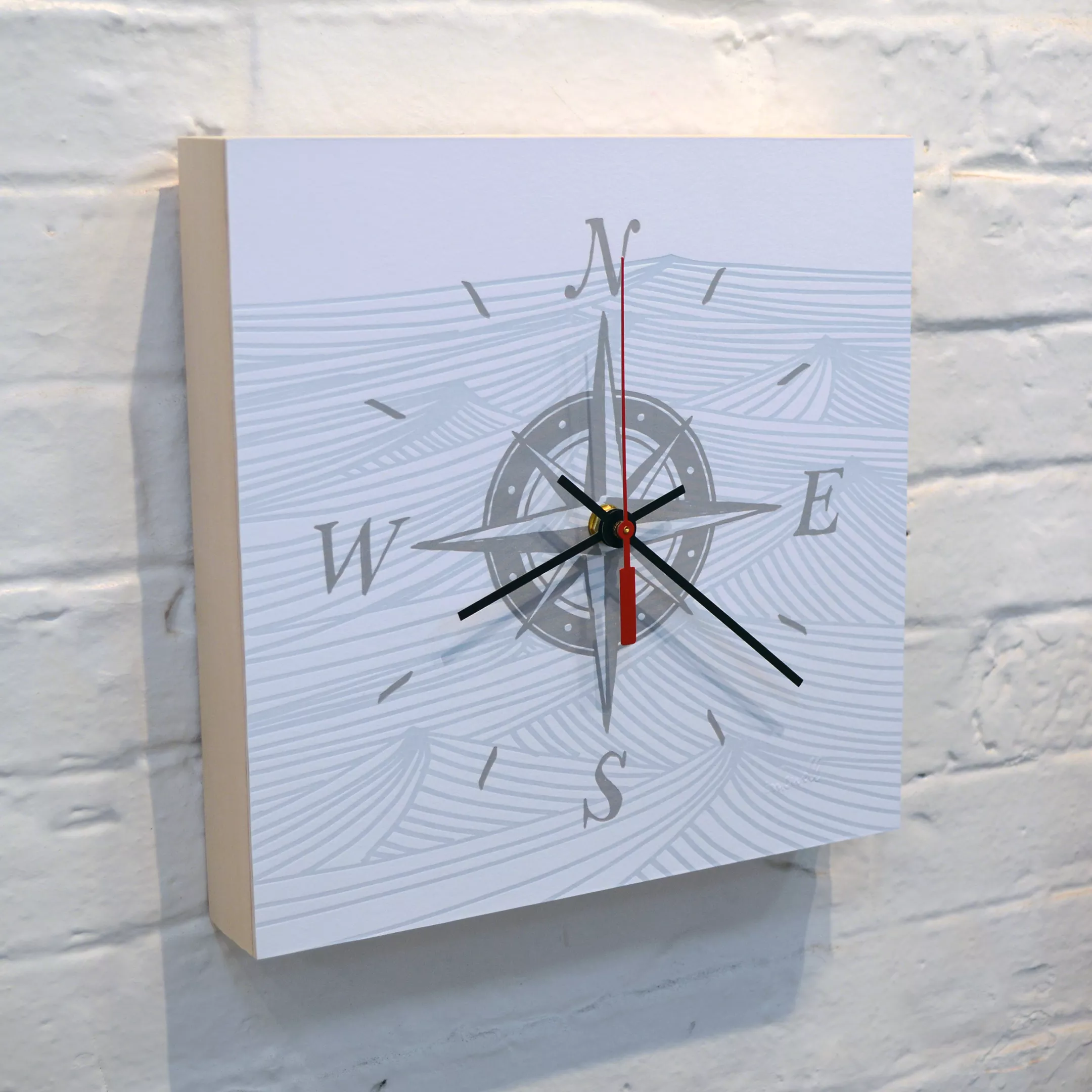 21. Get your hands on some handmade goodness
at the sweet Inkwell Modern Handmade Boutique & Letterpress Studio (1658 Market Street), like this Canadian lumber nautical clock, which is designed, printed and assembled in-house by Inkwell Press. Get yours for $55.

22. Stay hydrated at Stillwell (1672 Barrington Street)
Whether it's a special tap takeover, a mind-blowing one-off cask or just a regular night cap, putting back a pint from the bustling beer bar's wall of craft brews is always a good idea.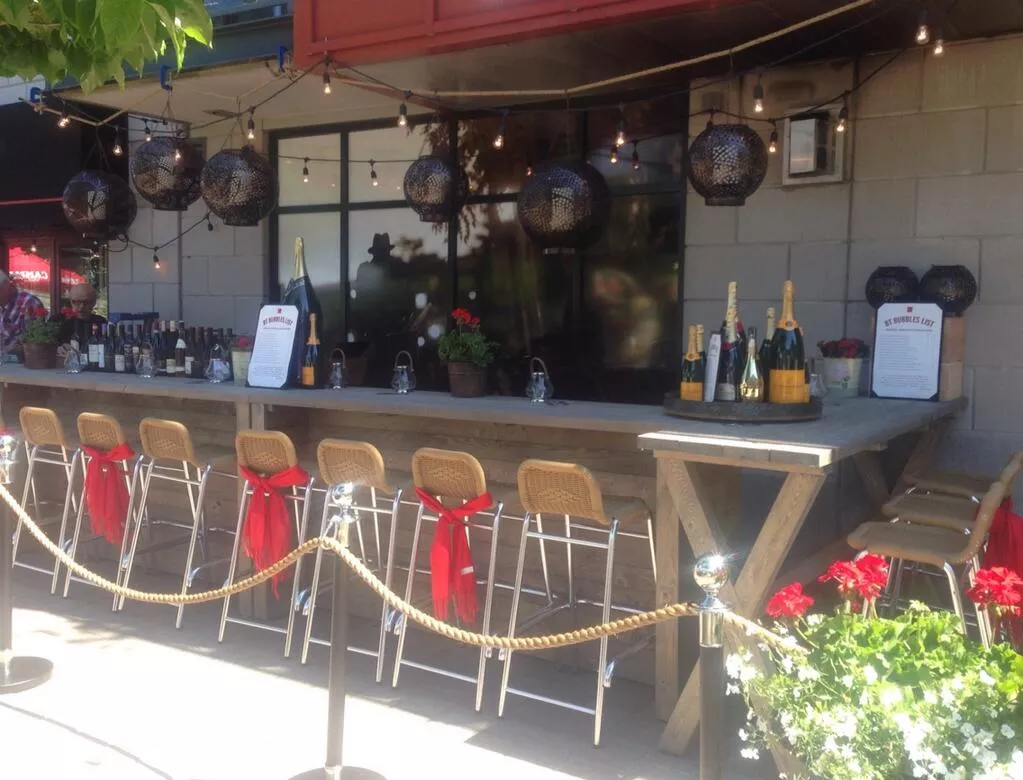 23. Drink bubbly under the stars
The Bicycle Thief's (1475 Lower Water Street) champagne bar is a new addition to its prime patio real estate, serving up all things sparkling starting daily at 5pm, perfect for your post-work sorrow-drowning.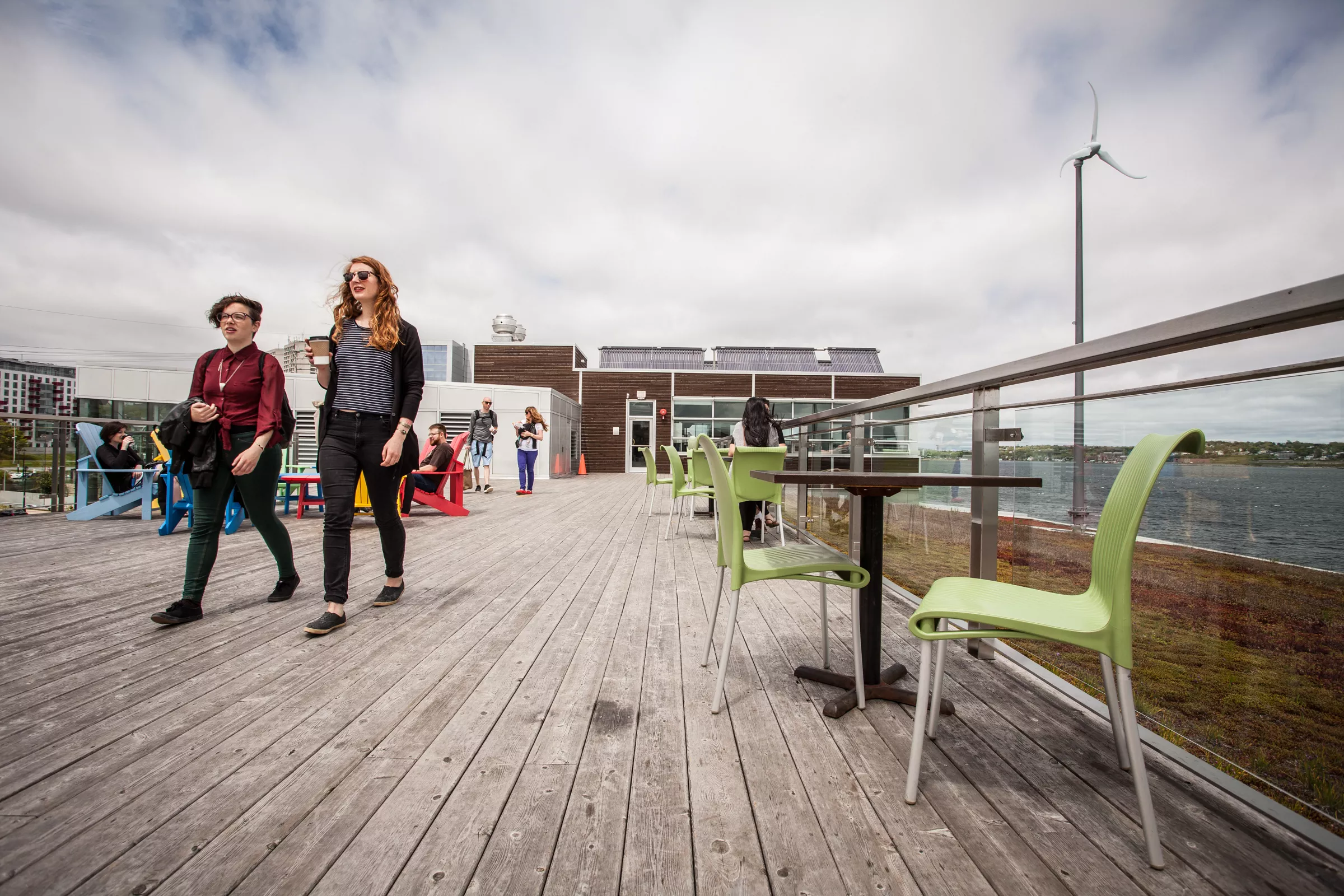 24. Get high at the Seaport Farmers' Market (1209 Marginal Road) Like, high as in bird's eye view of the harbour. You'll find that view on the rooftop, where after procuring snacks from your favourite vendors you can sun yourself with good company or a good book.

25. Step outside of your fitness routine —or, swing, stretch and bend outside of it. Studio in Essence (1717 Barrington Street) continues to expand on its offerings for strengthening your body and mind, with classes in pole fitness, aerial silks, aerobatics, TRX bootcamp, aerial yoga, flexibility and more. Find a full schedule at studioinessence.com.

**Let this be a START to you adventures downtown, fill in the blanks, connect the dots and find your own favourites. I could easily list you 100 things to do downtown, but I can't do all the work for you.